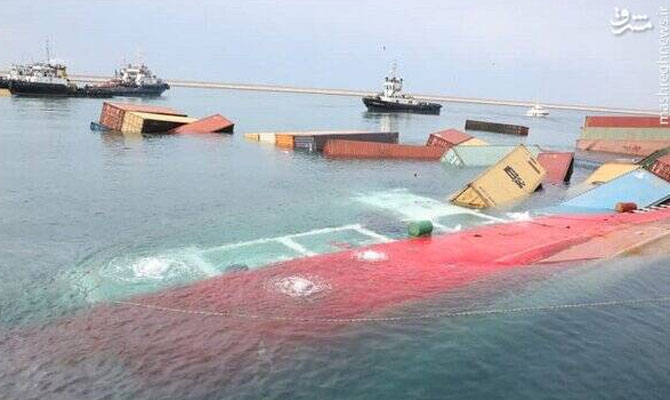 The 1989-built container ship Anil capsized and sank in Asaloyeh port in Iran on 24 January during cargo operations and as a result, several containers fell at sea and were afloat in the harbor.
The official IRNA news agency reported the vessel overturned because boxes were configured incorrectly at the port's dock No. 9.
According to Maritime Bulletin, the twelve crew members of the boxship are safe, while the last Automatic Identification System (AIS) signal by Anil was received at 07:30 (UTC time zone) on 24 January.
The Tanzania-flagged vessels had departed another Iranian port, Bandar Abbas.