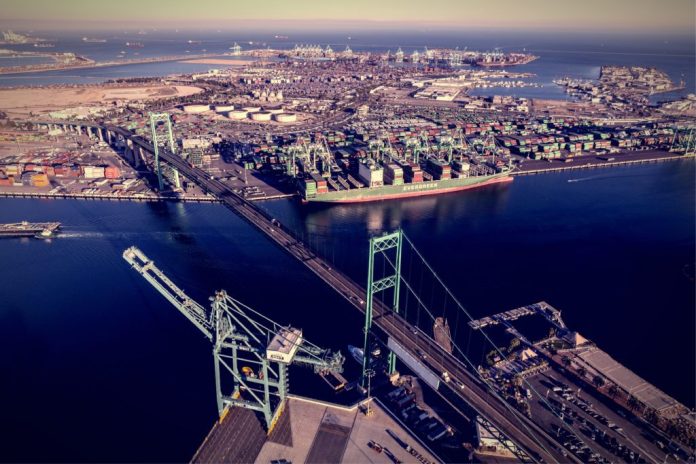 In August, the Port of Los Angeles (POLA) handled 828,016 TEUs, a 3% increase over the same month the previous year.
That was the port's first year-on-year monthly increase in the last 13 months.
Loaded imports totalled 433,224 TEUs in August 2023, a 7% increase over the previous year, loaded exports reached 124,988 TEUs, a 22% increase over August 2022 and empty containers reached 269,804 TEUs, a 10% decrease year on year.
The Californian port has handled 5,649,686 TEUs in the first eight months of 2023, which is 21% less than the same period last year.
"August was a very solid month with increases both on the import and export sides of our business," Gene Seroka, executive director of Port of Los Angeles told journalists at a media briefing.
He further added, "Overall, global trade has eased this year and we expect that trend to continue in the coming months. Operationally, Los Angeles stands ready with capacity we're prepared to scale on demand."
Sources: Container-News