More than 10 members have joined the blockchain platform, TradeLens, in Chinese Mainland in the first month since TradeLens expansion in China in early May.
China Unicom Digital Tech hosts and operate TradeLens, which has been developed by AP Moller Maersk and IBM, in Chinese Mainland, making it available to global and domestic exporters and importers in China.
"These are new entities that have onboarded Tradelens since its launch in China on 10 May," a Maersk representative told Container News. They are a mix of intermodal providers, truckers, depots, logistics companies, ports and terminals and clients.
The new TradeLens entries are Shanghai Hantang Logistical Service Company, Giant Logistics Shenzhen, Shanghai Boxamer Internet Technology,  Shanghai Gongxiang Logistics, Shanghai Yiyun International Logistics, Ocean East International Logistics, Smart International Logistics, Tianjin Yunguagua Supply Chain Management, Zhejiang Seaport Investment and Operation Group, Guangzhou Port Company Limited, Xiamen Port Holding Group and Sany Heavy Industry.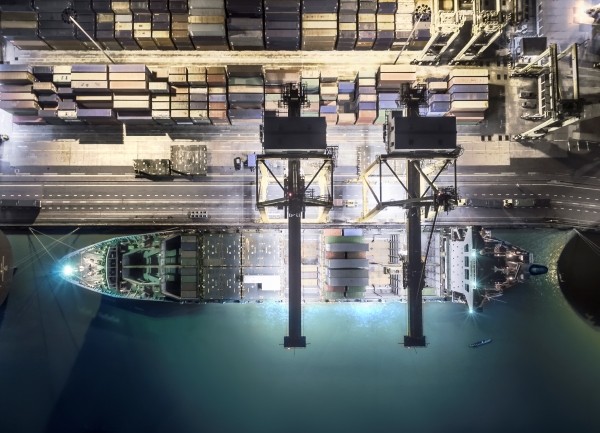 A signing ceremony was held during the event signaling the rapid adoption of China enterprises to embarking digital innovative journey with the platform, said Maersk, which developed TradeLens jointly with IBM.
"As an integrated cold chain service provider, we are committed to build a reliable cross-border cold chain ecosystem. The blockchain-enabled TradeLens digital platform provides smart logistics data services to achieve digital collaboration in the supply chain for all parties. This puts China's cross-border cold chain industry on the path to innovation and more advanced technology," commented Fengbo Chu, President of New Ocean Line, a major meat import service provider in China, which is expected to join TradeLens.
Zhaohui Chen, Vice General Manager of Xiamen Port Holding Group, noted, "Connecting to the TradeLens platform is an important opportunity for Xiamen Port to expand our information service capabilities. Ports play pivotal role in area logistics. By integrating with TradeLens, it will allow us to improve operational efficiency and empower each other to support supply chain participants domestically and abroad to enhance the control of logistics dynamics."
Additionally, Lincoln Yin, CEO of RootAnt Global, Singapore-based Fintech, the first digital transaction banking Neobank (BANCO platform) in APAC, stated, "TradeLens may help to improve efficiency, mitigate fraud and drive green financing, as well as promote economic inclusion in global finance especially for small and medium enterprises. As a Fintech serving the ecosystem, we look forward to pushing adoption of digital Bills of Lading together, filling the gap between enterprise value chains and financial institutions with faster, cheaper, easier financial services and lower risk."
Launched in 2018, the TradeLens ecosystem now includes direct integrations with more than 300 organisations, extending to more than 10 ocean carriers and encompassing data from more than 600 ports and terminals, while it has already tracked over 42 million container shipments, close to 2.2 billion events and roughly 20 million published documents.