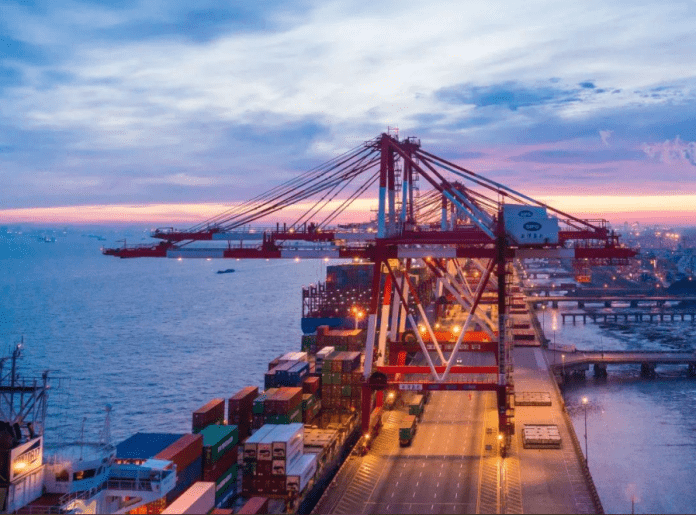 From January to September 2023, the cargo volume of Chinese ports was 12.540 billion tons, translating to a year-on-year increase of 8.5%, while the container throughput of Chinese ports was 230.7 million TEUs, representing a year-on-year growth of 5.2%.
The chart below shows the cargo throughput and container throughput data of the twelve major ports in China.

As seen in the table, the port of Shanghai has maintained its dominance, being the busiest container port in the country with 36.19 million TEUs. The port of Ningbo & Zhoushan is the second busiest box port in China with 27.26 million TEUs and in the third place, we find the port of Shenzhen with 21.72 million TEUs.
At the same time, the port of Yinkou reported the largest year-on-year container percentage increase in the first nine months of the year with its box throughput growing by 19.6%.
On the other hand, the only percentage decline was registered at one of the busiest ports of the country, Shenzhen, which saw its container volumes drop by 1%.
Sources: Container News