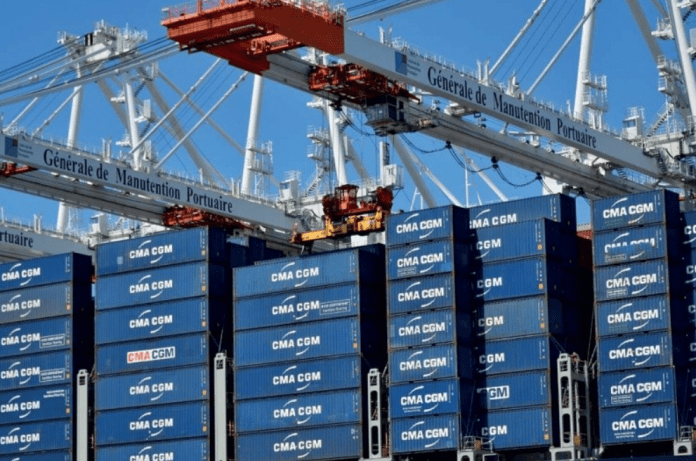 CMA CGM Group said the Eurosal service connecting North Europe with the West Coast of South America and the Caribbean will go back to Le Havre, France, after more than two years.
Guayaquil Express will be the first vessel to return to Le Havre, travelling from the port of San Antonio in Chile on 25 July and arriving at Le Havre's Terminal des Ameriques on 2 September 2023.
Additionally, a tenth ship will be added to the fleet deployed on the service. "This additional vessel will increase service dependability and allow the addition of Le Havre to the cycle," pointed out the French ocean carrier.
The updated rotation will be as follows:
Rotterdam (Netherlands), London Gateway (UK), Hamburg (Germany), Antwerp (Belgium), Le Havre (France), Caucedo (Dominican Republic), Cartagena (Colombia), Manzanillo (Mexico), Buenaventura (Colombia), Posorja (Ecuador), Callao (Peru), San Antonio (Chile), Callao, Posorja, Manzanillo, Cartagena, Caucedo, Rotterdam.