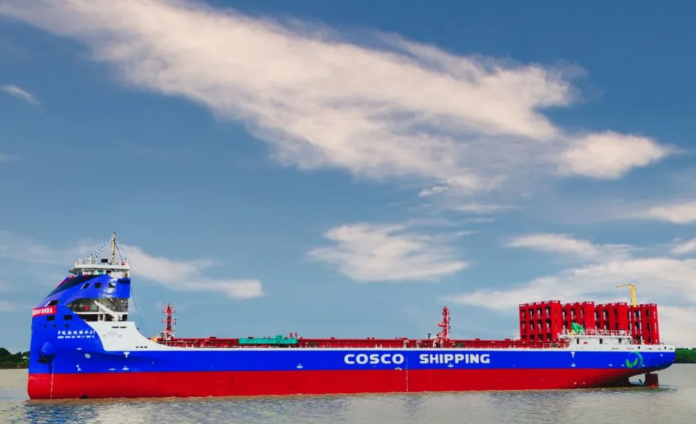 COSCO SHIPPING Development successfully launched a 700 TEU electric container vessel (N997) on 26 July at No.1 Shipyard of COSCO SHIPPING Heavy Industry in Yangzhou, China.
According to the Chinese transportation giant, the new electric boxhsip marks a significant advancement in the adoption of fully battery-powered vessels in inland waterways.
"COSCO SHIPPING Development will remain committed to promoting and implementing electric vessels in domestic inland and coastal waters, contributing to the development of green, zero-carbon shipping solutions," noted the company.