The global major port operator Cosco Shipping Ports Limited (CSP) has published its interim financial and operational results for the first half of the year, recording increases in all sectors.
In particular, CSP's gross profit had a robust rise of 49.6% over H1 of 2020, exceeding US$148 million, while gross profit margin increased by 4.4 percentage points, to 26.3%.
During the same period, the company's revenue grew by 24.8%, reaching US$175.6 million, and the cost of sales increased by 17.8% to US$416.6 million.
Excluding a one-off gain from disposal of Yangzhou Yuanyang Terminal, Zhangjiagang Terminal and Jiangsu Petrochemical, profit attributable to equity holders had a yearly spike of 85.2%, with US$175.6 million, according to a statement.
Furthermore, the share of profits from joint ventures and associates during the first six months increased by 36.1% over the corresponding period of the previous year and reached US$175.2 million.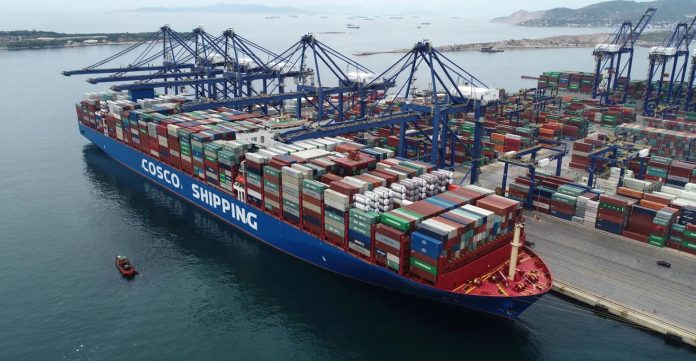 Regarding the operational results, the Hong Kong-headquartered port operator increased its total throughput by 8.8% during the first half of the year by handling more than 62.7 million TEU.
Moreover, the total equity throughput was 19,465,295TEU, which translates to a year-on-year increase of 7.7%, while the total throughput from subsidiaries saw a growth of 8.2%, exceeding 11.3 million TEU.
Last but not least, CSP's Greater China region marked a rise of 10.1% in total throughput as it handled 48,471,403TEU during H1 and accounted for 77.3% of the Group's total throughput.
As the global economy has started to show signs of recovery, imports and exports of China recorded a strong performance for the first half of 2021, and trade and economic activities are expected to further improve, according to Cosco Shipping Group.