European Union has agreed funding for up to 10 pilot projects in sustainable and smart supply chains through port operations with 45 companies involved in the development of the projects.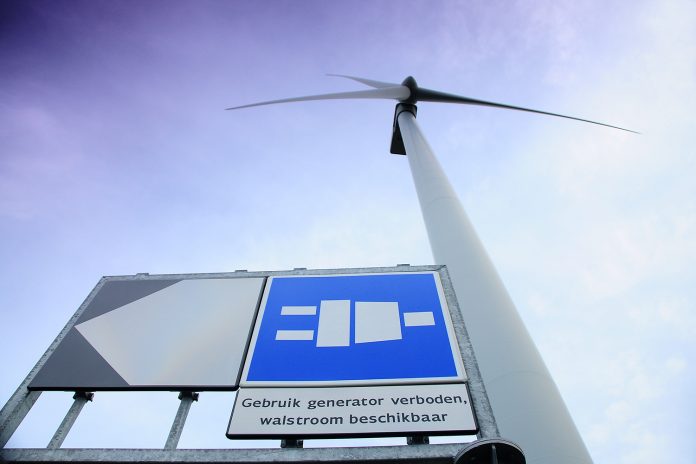 The series of research projects are called MAGPIE, sMArt Green Ports as Integrated Efficient multimodal hubs and will run for a period of five years. Funding of close to €25 million (US$30.39 million) paid to MAGPIE through the Horizon 2020 green deal programme for research into opportunities to increase the sustainability of logistics operations in sea and airports.
"A number of renewable fuels and energy carriers are currently being developed further, including green hydrogen, large electric batteries, ammonia and bio-LNG. Each of these has its own advantages and challenges, with one option seeming more suited to shipping, another to applications within the port or transport to destinations in the hinterland," said a Port of Rotterdam statement.
One possible project is the development of a battery powered locomotive that recharges its powerpack using a connection to overhead power lines. The design would allow the locomotive to operate in areas where there are no power lines, including marshalling yards, for example.
In addition to the battery powered locomotive the consortium is looking at alternative fuels including, ammonia, hydrogen and bio-LNG as well as digital projects that will automate parts of the supply chain, in the context of the fuel transition.
Another project will develop a master plan that "sets out how transport in, to and from the ports can be made carbon-free by 2050 – and what needs to be done in this context before 2030 and 2040."
Collaboration between the port authorities of Rotterdam, DeltaPort (Germany), HAROPA PORT (France: Le Havre, Rouen, Paris) and Sines (Portugal), in partnership with 10 research institutes and over 30 companies in the Netherlands, Germany, France, Portugal, Denmark and Sweden.