The most famous container ship in 2020, Ever Given has returned to its sailing towards European destinations, but it is forced to drop the Hamburg port call "because of concerns surrounding navigation safety".
"The vessel needs to follow the guidance outlined in its seaworthiness certificate to sail at lower speeds and to call only Rotterdam and Felixstowe," said Evergreen in a statement.
To comply with the safety requirement, the cargo planned to be discharged in Hamburg will be unloaded in Rotterdam and transshipped to the destination port.
Evergreen Line is coordinating with the terminal operators regarding berth arrangements and will maintain close contact with them to ensure the containers can be discharged as soon as possible when the vessel arrives, according to an announcement.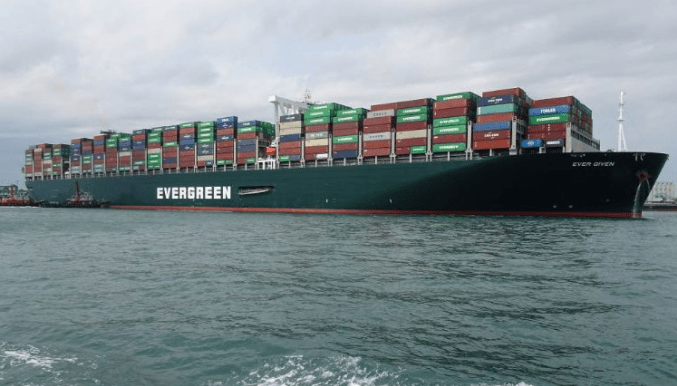 The ship's operational schedule is planned as follows:
28 July – ETB Rotterdam Delta Terminal to discharge local imports and
transshipments via this port
2 August – ETB Rotterdam Euromax Terminal to discharge cargoes
to/via Hamburg, then transshipped by EVER UTILE 0014-164E
3 August – ETB Felixstowe to discharge local imports
8 August – EVER UTILE to call Hamburg and discharge local imports and
transshipments via this port