The Federal Maritime Commission (FMC) has launched an inquiry, asking eight shipping companies to provide information about the congestion and related surcharges they have implemented.
The carriers identified as having recently implemented or announced surcharges and contacted by FMC are CMA CGM, Hapag-Lloyd, HMM, Matson, MSC, OOCL, SM Line and Zim.
The Commission's Bureau of Enforcement (BoE) has given a deadline for the liner operators until 13 August to provide details that confirm that any surcharges were instituted in accordance with legal and regulatory obligations.
According to a statement, this action was taken in response to communications received by the Commission from multiple parties, reporting that ocean carriers are improperly implementing surcharges.
Ocean carriers are subject to specific requirements related to tariff changes or rate increases, including providing a 30-day notice to shippers and ensuring that published tariffs are clear and definite.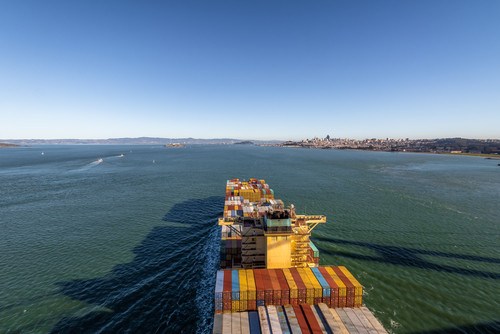 After reviewing the shipping lines' responses, the Commission will examine the surcharges' purposes and the conditions and will determine if they were implemented following proper notice.
FMC can initiate enforcement actions for improperly established tariffs.
"The Covid-related spike in demand for imports has pushed cargo rates to record highs," said FMC Chairman, Maffei. "Now, we hear increasing reports of ocean carriers assessing new additional fees, such as 'congestion surcharges,' with little notice or explanation."
Maffei added, "The congestion is due mostly to the tremendous volume of traffic coming from ocean carriers and through ports to satisfy the record demand for imports. Far from being a sudden occurrence or isolated to a port or geographical area, congestion of the freight transportation system is everywhere and has been going on for many months."
FMC Chairman noted that he wants to know the carriers' justifications for additional fees and that he strongly supports "close scrutiny by the FMC's Bureau of Enforcement aimed at stopping any instance where these add-on fees may not fully comply with the law or regulation."