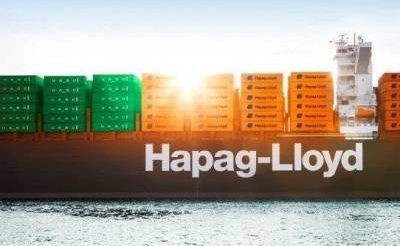 Hapag-Lloyd and Bolloré Logistics have recently signed an agreement to promote the use of marine biofuel and contribute to the reduction of their maritime greenhouse gas (GHG) emissions.
This commitment, starting on 1 September, for a weekly allocation of 100 TEUs transported with biofuel, will allow a reduction of around 1,500 tons of CO2 emissions in well-to-wake by the end of the year.
Advanced biofuels for maritime transport are recognised as the most decarbonised solution available on the market, according to Bolloré Logistics, which said they are made from sustainable feedstocks/raw materials such as used cooking oil, other wastes, or residual lipids and can reduce CO2 emissions by more than 85% compared to fossil fuels.
"Sustainability is an integral part of Hapag-Lloyd's corporate values and at the heart of our Strategy 2023. By doing that, Hapag-Lloyd is contributing to lead shipping towards a green future. This agreement brings us one step closer to our target: being net-zero carbon by 2045," commented Danny Smolders, managing director of global sales at Hapag-Lloyd.
Furthermore, this partnership reinforces long-standing agreements between the two strategic partners and the commitments undertaken in Bolloré Logistics' CSR program "Powering Sustainable Logistics", including a reduction of its Scope 3 CO2 emissions generated by transport operations by 30% by 2030, according to a statement.