HMM has announced the launch of an Asia-Europe extra loader service to alleviate the bottleneck created by the grounding of the Ever Given in the Suez Canal, and to ease the burden on South Korean exporters.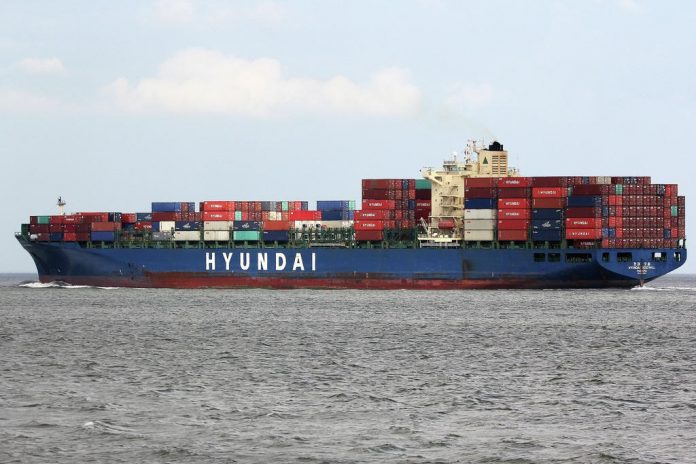 South Korea's largest liner operator said the 4,600TEU HMM Goodwill will set out from Busan on 26 April to carry cargoes to Rotterdam and Hamburg, with estimated arrivals on 27 May and 30 May, respectively.
HMM began Asia-Europe "extra loader" services in January as South Korean exporters lamented the shortage of shipping capacity amid soaring freight costs.
This time, the bottleneck was caused by the Evergreen Marine Corporation-operated Ever Given after it became wedged in the Suez Canal on 24 March. In a customer advisory, Maersk Line stated that the effects of the Suez blockage are expected to continue into Q3 2021.
HMM said that for today's extra loader service, HMM Goodwill is loaded with 3,680TEU that are filled with chemical products, steel, machinery, automobile parts, and home appliances. The ship is scheduled to pass through the Suez Canal in mid-May.
Since last August, HMM has deployed 20 ships to "extra loader" services, including 12 to the Asia-US West Coast route, three to the Asia-US East Coast route, three to the South Korea-Russia route, one to the Asia-North Europe route, and one to the South Korea-Vietnam route.
Meanwhile, the 16,000TEU HMM Nuri and HMM Gaon, which were assigned to the Asia-North Europe route in March, each exceeded their nominal 13,300TEU capacity, carrying 13,438TEU and 13,502TEU, respectively on their voyages.
In addition, the dozen 24,000TEU newly built ships that HMM received last year have been deployed to the Asia-North Europe route and have been fully loaded for 32 consecutive voyages.