DP World has handled 19.7 million TEU across its global portfolio of container terminals in the second quarter of 2021, with gross box volumes increasing by 17.6% year-on-year on a reported basis.
The UAE-headquartered global port operator said the performances of its terminals in India, Europe Australia and Americas were the main drivers for the growth in the second quarter of the year.
"Growth continued to be broad based with all our regions delivering a robust performance, with India being exceptionally strong," noted DP World Chairman and Chief Executive Officer, Sultan Ahmed Bin Sulayem.
At the same time, the company's flagship port of Jebel Ali in the United Arab Emirates (UAE) has moved 3.4 million TEU in 2021 Q2, representing a 4.2% year-on-year increase.
Additionally, on the first half of 2021 gross basis, DP World has reported a total of 38.6 million TEU, with gross container volumes growing by 13.9% year-on-year.
In the meantime, a record volume of cargo was handled at DP World's two UK ports in the first half of the year, after the company invested in capacity and capability.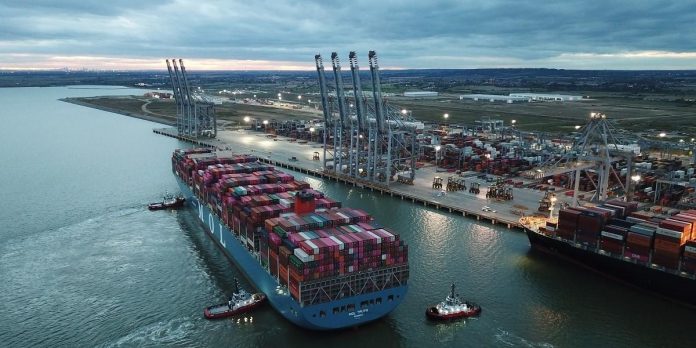 Between January and June this year, DP World's smart logistics hub at London Gateway saw a throughput of 888,000TEU, a more than 23% increase on the previous H1 record set in 2020.
Furthermore, at DP World Southampton, Britain's second-largest container terminal, throughput in the first six months of the year was 995,000TEU, the second-best first half ever, which contributed to a record combined UK total of 1,883,000TEU.
The performance of DP World in the UK was driven by the arrival of five new major international shipping services at the two terminals in addition to strong throughput from existing customers, according to a statement. Imports and exports through London Gateway and Southampton included automotive parts, white goods and household furniture, as consumers spent more on physical products during the pandemic.
Sultan Ahmed Bin Sulayem commented, "the near-term outlook remains positive, but we do expect growth rates to moderate in the second half of 2021. Furthermore, we remain mindful that the Covid-19 pandemic and geopolitical uncertainty could once again disrupt the global economic recovery."
DP World operates ports, terminals and logistics businesses on six continents. Globally the company reported robust financial results for 2020 with revenue growing by 11% to more than US$8.5 billion.