Indian shippers — already battling to secure vessel space — are going to be hit by more sailing disruptions on weekly Europe connections.
CMA CGM has announced three sailing omissions for Indian ports this month on its premier EPIC2 [Europe-Pakistan-India-Consortium] Service, operated jointly with Hapag-Lloyd. The latter markets it as the Indian Ocean Service (IOS).
The eight-vessel EPIC2/IOS has three port calls out of West India, such as Nhava Sheva/Jawaharlal Nehru Port (JNPA), Mundra and Hazira.
"CMA CGM would like to inform customers that due to huge vessel delays upcoming EPIC-2 vessels will have the following recovery plan: TSINGTAO EXPRESS to omit Karachi & Nhava Sheva + Hazira; KYOTO EXPRESS to omit Mundra, restrict short-leg cargo + omit Hazira; and SOFIA EXPRESS to omit Karachi & Nhava Sheva + Hazira," the French liner said in a customer advisory. "Customers are requested to plan the shipments [accordingly]."
The EPIC2/IOS rotation is as follows: Hamburg, Germany; Antwerp, Belgium; Rotterdam, the Netherlands; London Gateway, the United Kingdom; Tanger Med, Morocco; Jeddah, Saudi Arabia; Jebel Ali, United Arab Emirates; Port Qasim, Pakistan; Mundra, Hazira and Nhava Sheva (JNPA), India; Jeddah, Tanger Med, and back to Hamburg, providing a 56-day round-trip voyage.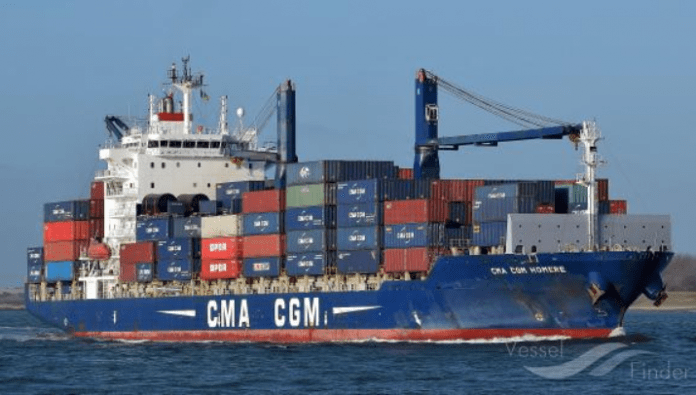 The service uses large-size vessels, with capacities ranging between 9,500 TEU and 10,000 TEU, and as such, even a single blank sailing can prove to be costly for the Indian export-import trade.
As a consequence of such schedule readjustments/disruptions, shippers inevitably face considerable challenges planning their export shipments with any sense of certainty and could also end up being penalised for any eventual booking cancellations.
India's exports continue to see steady growth, after having ended last fiscal year (2021-22) on a solid note.
"The highest-ever exports of over US$37 billion during May of a fiscal year shows the continuous resilience of the exports sector amidst rising global uncertainties," said A. Sakthivel, president of the Federation of Indian Export Organisations (FIEO) in a statement.
"Starting the fiscal with such an impressive beginning will further add to the motivation of the exporting community for much higher growth during the financial year," FIEO noted. "The outstanding accomplishments of the exporters have consistently not only helped the economy to reap rich dividends but will also support our endeavour to become a US$5 trillion economy by 2025."
Jenny Daniel
India correspondent
Source: Container-news