The shipping lines continue to change their schedules in order to face the ongoing congestion at the Yantian International Container Terminal (YICT) of the Port of Shenzhen, China, where the yard density remains high.
MSC announced it will be omitting a number of calls at the Yantian port so as to minimise the impact on its vessel schedules, while Ocean Network Express (ONE) has also said that several vessels will be omitting their usual calls at the terminals of Yantian or Shekou to minimise schedule disruption.
The Singaporean container line, ONE has published the following contingency plan: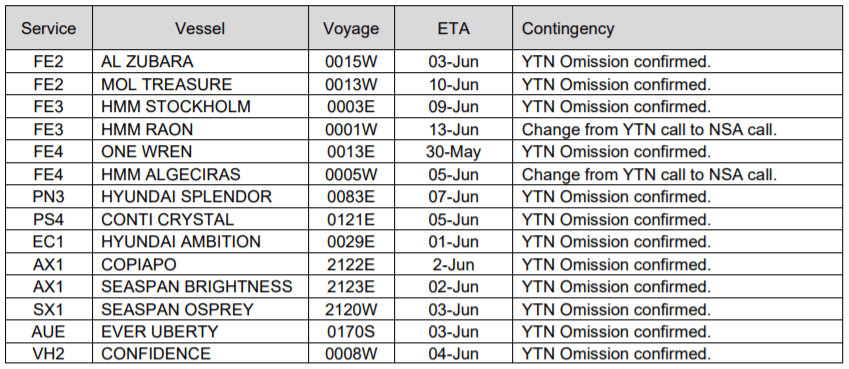 In addition, MSC noted that the overall operation productivity at YICT has been adversely impacted, and they expect the current vessel berthing delays and port congestion situation will likely continue for at least a week.
With the congestion torturing the port operations, YICT has taken the following measures to improve the current situation:
Acceptance of export laden containers has resumed from 00:00 AM on 31 May. But from 31 May to 6 June, only export laden containers with ETA-3 (i.e. within 3 days of the vessel's Estimated Time of Arrival) will be accepted.
Pick-up of import laden containers (mainly in the eastern area of the port) remains as per normal.