The Danish liner operator Maersk has confirmed the implementation of congestion surcharges in several ports across the world.
In particular, Maersk has announced the following Congestion Fee Destination (CFD) and Congestion Fee Origin (CFO) in the ports of Rades and Tunis in Tunisia for dry and reefer containers.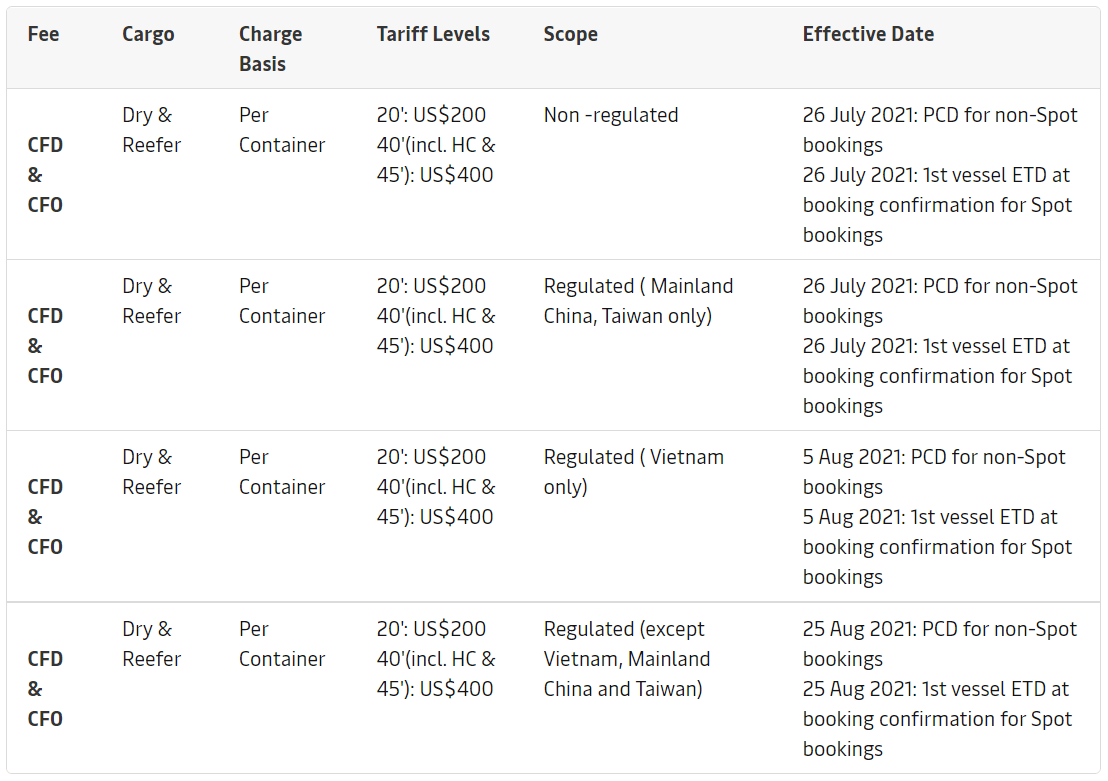 Furthermore, the Copenhagen-based carrier will apply a congestion fee of US$150 per 20′ and US$200 per 40′, 45′ and high cube (HC) dry and reefer boxes in Paraguay.

* PCD = Price Calculation DateMoreover, Maersk will introduce a congestion surcharge of US$175 per container to and from Memphis CY, due to the ongoing congestion in the area as a result of the I-40 Bridge closure at the city of Memphis in Tennesse.
The Inland Peak Season Surcharge – Export (IPE) and Import (IPI) will be applicable from 1 September and to all import and export Store Door (SD) service moving under Maersk provided trucking (MPT), "where Maersk is responsible for securing truck power from CY Memphis."