Maersk has added 38,000m2 of warehousing space in Vietnam as company looks to develop its regional capabilities as the country undergoes a surge in both import and export volumes.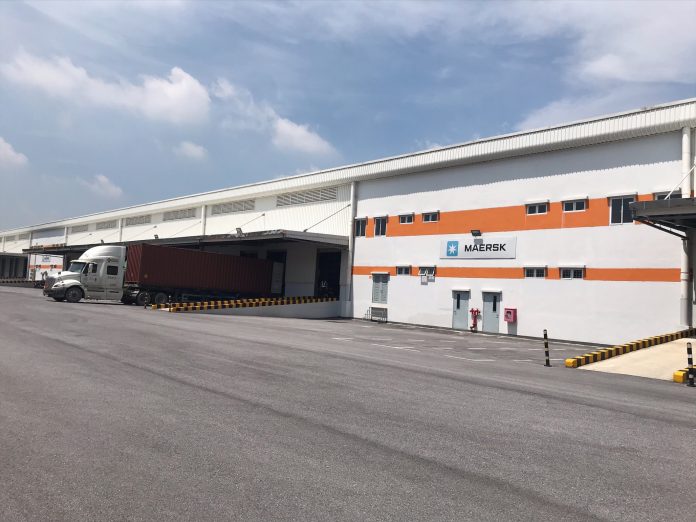 Two of the three distribution centres are based in Song Than, 25km east of Ho Chi Minh City. These two facilities are 10,000m2 and 9,700m2 and will cater to the fast-moving consumer goods, technology and retail sectors which require rigorous control over inventory and cargo flows.
A third warehouse will open 23km northeast of Hanoi in the north of the country in Bac Ninh, the 18,300m2 depot, called Bac Ninh #15, which is adjacent to the existing Bac Ninh #16, which opened for business in December 2019, is also 120km from the major port at Hai Phong.
Maersk said, "The Bac Ninh facilities will enable Maersk to offer end-to-end solutions to customers located in the increasingly strategic area of North Vietnam where enhanced infrastructures not only allow a more effective national connectivity, with but also support trade growth."
All three facilities will be equipped with multiple racking systems, strong rooms, security cameras and sprinkler systems, and will improve the inventory management for clients from abroad as well as offering Maersk customers more efficient supply chains.
"Contract Logistics and Distribution is a crucial component in our customers' supply chains. By connecting and simplifying logistics and services solutions, our customers can benefit from our seamless end-to-end offerings to optimize their supply chains," said Marco Civardi, MD of Maersk Vietnam, Cambodia & Myanmar.
About Maersk Distribution Centre – Song Than:
Warehouse Area: 10,000m2
Clearance heights: 12 meters
Dock Leveller: total 29 dock doors
Floor Pay-load: 5 tonnes per m2
100% Fire Sprinkler equipped
24/7 CCTV surveyance
About Maersk Distribution Centre – Di An
Warehouse Area: 9,700m2
Clearance heights: 8 meters
Dock Leveller: 6 units and 10 hard docks
Floor Pay-load: 5 tonnes per m2
100% Fire Sprinkler equipped
24/7 CCTV surveyance
About Maersk Distribution Centre – Bac Ninh15#:
Warehouse Area: 18,000m2
Clearance heights: 9 meters
Dock Leveller: 12 units
Floor Pay-load: 4 tonnes per m2
100% Fire Sprinkler equipped
24/7 CCTV surveyance