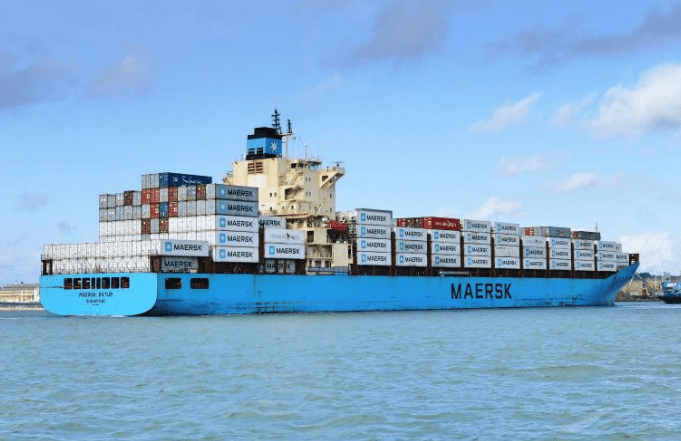 A.P. Moller – Maersk becomes the first container shipping company to join the Methanol Institute (MI), the global trade association for the Methanol Industry, the members' list of which includes Mitsui O.S.K. Lines, but not its container joint venture Ocean Network Express (ONE).
Maersk has already decided to invest in methanol with the announcement of the first carbon-neutral 2,000TEU vessel which is expected to be operated on e-methanol or sustainable bio-methanol.
The Danish carrier announced the launch of the world's first liner vessel to operate on carbon-neutral methanol in 2023, seven years ahead of the initial 2030 ambition. Further, all future Maersk-owned newbuildings will have dual-fuel technology installed, enabling both carbon-neutral operations and operation on standard very low Sulphur fuel oil (VLSFO), according to the announcement.
"Maersk's choice of methanol as the fuel for its first dual-fuel vessel sends a strong signal to the shipping industry that methanol is a marine fuel for today and tomorrow," noted MI CEO Gregory Dolan.
In December 2018, Maersk set its target of net-zero CO2 emissions by 2050 and has since identified its primary fuel candidates to be carbon neutral methanol (bio-methanol and e-methanol), alcohol-lignin blends and carbon neutral ammonia along with the use of biofuels.
"In pioneering this technology, it will be a significant challenge to source an adequate supply of carbon neutral methanol within the timeline we have set ourselves," said Berit Hinnemann, senior innovation project manager at A.P. Moller – Maersk and went on to point out, "We have a lot of work ahead of us to find the projects which are truly scalable, carbon-neutral and capable of meeting strict life cycle analysis criteria."
He added that Maersk aims to co-operate with more green methanol suppliers to further develop the introduction of carbon-neutral methanol in global shipping.