Mediterranean Shipping Company (MSC), the owner of MSC Messina, has denied the reports that mention the crew members of the 4,743TEU vessel suffer from a lack of food and water after the fire incident on 25 June.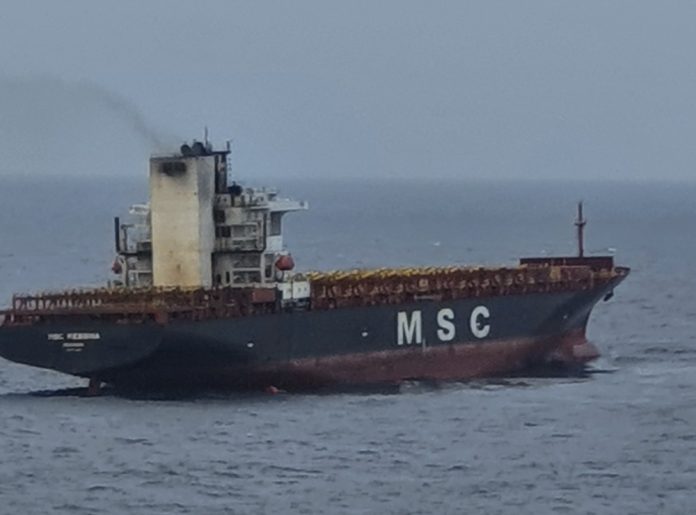 "The vessel has an adequate, proper supply of food and water onboard and is being towed to Singapore to be surveyed," an MSC representative told Container News.
Additionally, the Swiss container line has confirmed that one member of the MSC Messina crew is missing, while the company is in contact with the seafarer's family.
The Liberia-flagged MSC Messina was sailing from the Port of Colombo to the Port of Singapore, when it faced an engine room fire on 25 June.