Mediterranean Shipping Company (UK) Limited has announced a new transport yard at the Port of Liverpool supporting the company's growing landside volumes and further enhancing its national road network.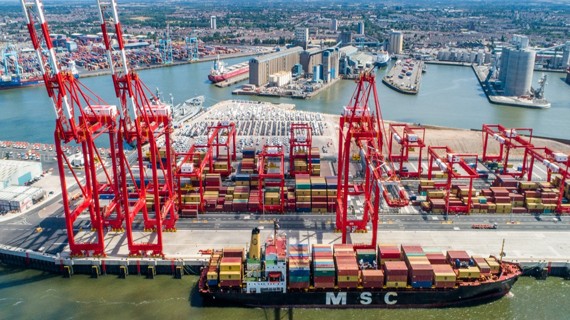 The new facility will be fully operational this year, with the MSC owned transport fleet increasing by up to 40 trucks based at the new site.
"MSC's long established line haulage network offers great value to our customers by seamlessly connecting their cargo across road, rail and sea; delivering a more efficient, cost effective and green transport solution," commented Jonathan Burke, operations director at MSC UK.
This new expansion follows considerable line haulage growth over the last twelve months, according to Burke who believes that this move will support MSC's direct ocean services into Liverpool and dedicated transhipment services giving national coverage through the port.
"In addition to our existing fleet based in Felixstowe, this expansion, alongside MSC's daily rail services from Liverpool to the Midlands, enables us to offer full local and national coverage through the Port of Liverpool for both imports and exports," he noted.
The new agreement comes as part of MSC's longer-term investment programme, which has already seen the company make improvements to its existing fleet through increased automation and vehicle tracking.
Operating its existing own-fleet of trucks and extended national capacity through partnerships with leading hauliers across the UK, MSC said it delivers one of the largest national containerised cargo transport operations in the country.
Burke added that with the latest investment, MSC is giving "strength both to our Liverpool offering as a gateway port, and our intermodal operation at a difficult time for the market."