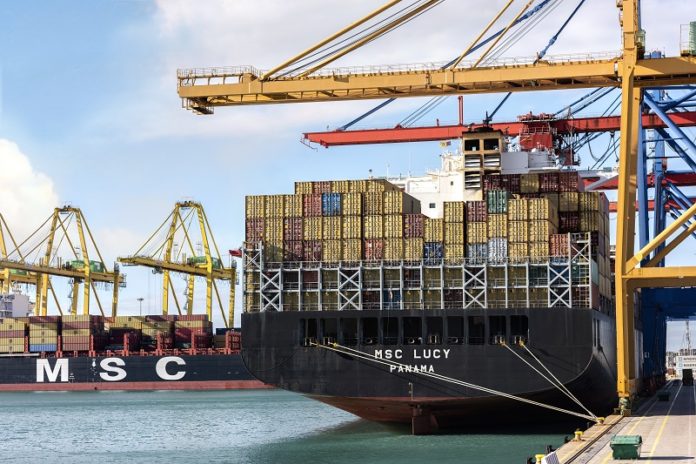 Mediterranean Shipping Company (MSC) is leading the way both in ship demolitions and ship purchases.
Cash buyers said that MSC has scrapped 15 vessels so far this year, with the last two torched ships being the 1988-built 2,073 TEU MSC Denisse and the 1989-built 2,918 TEU MSC Levina.
Global Marketing Systems noted that the MSC Levina fetched US$7.26 million or US$565/ldt, with 400 tonnes of leftover bunkers included in the sale and basis a guaranteed resale to a limited 10 yards and for Hong Kong Convention-compliant recycling.
The cash buyer expects that with firm scrap steel demand in India, and the challenging container shipping, more old boxships will be sold for recycling.
MSC has already scrapped at least 40,000 TEUs of vessels this year, an amount exceeding the shipping capacity of the 37th largest liner operator, Yangpu Newnew Shipping.
Linerlytica said this week that MSC has recently acquired a 2003-built 6,976 TEU ship, Northern Magnitude, which has been renamed MSC Magnitude VII. The vessel was purchased from German tonnage provider Northern Shipping Holding for US$17.5 million.
The relatively old age of the ship built in 2003 has not deterred MSC who has been reported to be sitting on a cash pile of some €63 billion after record profits in the last three years.
MSC has also not been discouraged from making opportunistic vessel purchases despite idling eight ships with individual capacities ranging from 13,000 TEU To 24,000 TEU, including recently delivered newbuildings. The Swiss-Italian liner giant has purchased more than 311 ships since August 2020, when freight rates began soaring amid Covid-19-induced logjams.
---
Martina Li
Asia Correspondent
Sources: Container News