Ocean Network Express (ONE) has seen an astronomical increase of 1,432% in its 2021 first-quarter profits, which exceeded US$2.55 billion, mainly driven by the continuous strong container market.
Besides, the Singaporean line has announced significant growth in its revenue, earnings before interest and taxes (EBIT) and earnings before interest, taxes, depreciation, and amortisation (EBITDA) during the first three months of the year, marking outstanding increases of 111%, 998% and 499%, respectively.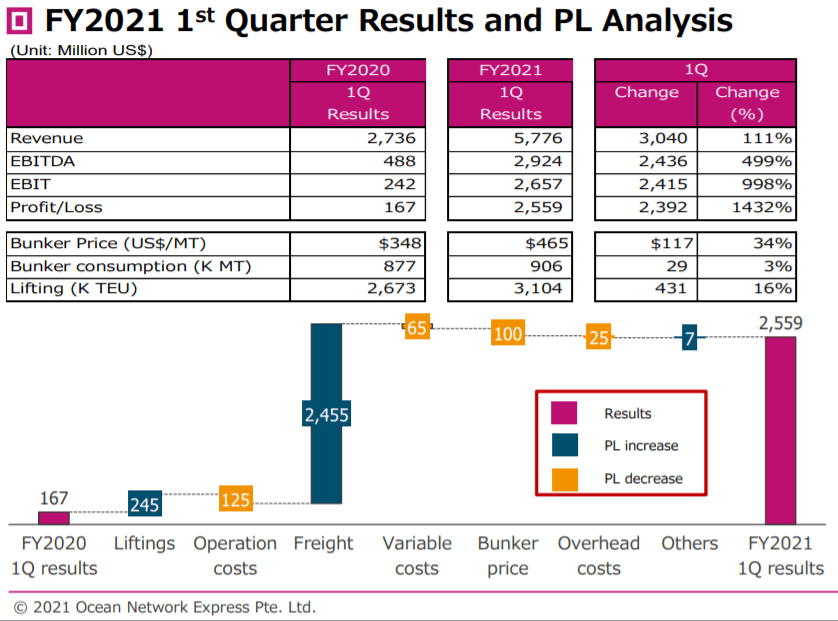 The liftings have also increased due to global strong cargo demand compared to the same period last year, which was significantly affected by Covid-19, according to the company's report.
However, the lifting on the key trade Asia-North America have decreased from the fourth quarter of the financial year 2020, due to blank sailings caused by port congestion or vessel delays, but the vessel utilisation rate was maintained at 100%.
Meanwhile, both lifting and utilisation on Asia-Europe improved, while the lifting and utilisation rate on both Asia-North America and Asia-Europe trade improved compared to FY2020 first quarter.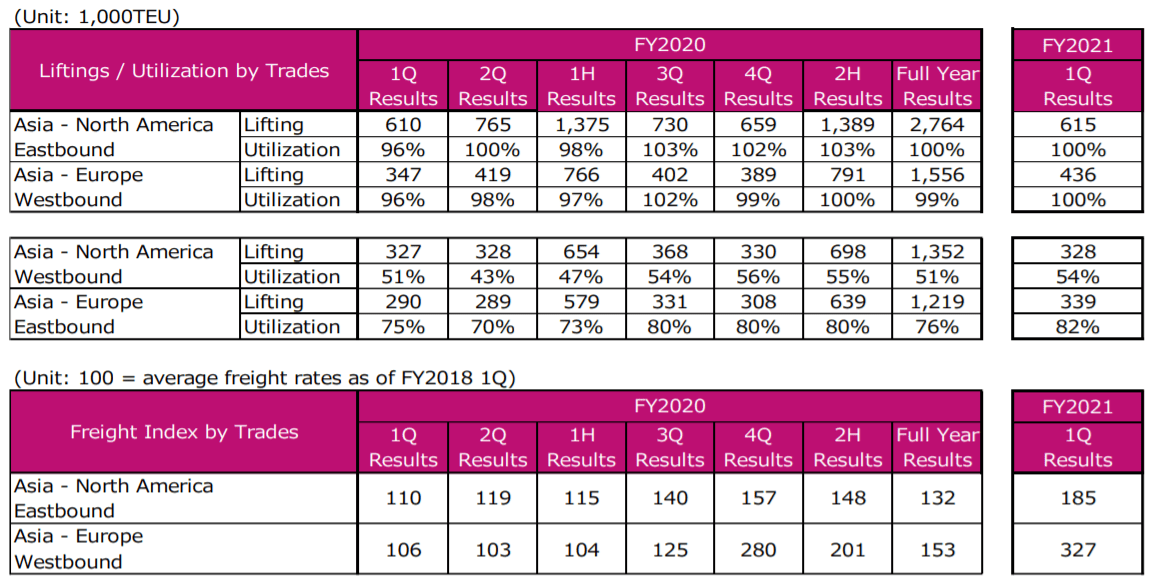 ONE commented that "whilst the current demand is rapidly increasing, the excessive strain on the entire global supply chain triggered by operational restrictions resulting from Covid-19 pandemic still remain."
The company pointed out that "it is difficult to predict when the pandemic and its effects will be over."
Under such circumstances, ONE expects approximately US$6 billion profit after tax would for the FY21 first half.