The Port of Los Angeles (POLA) has registered the busiest January in its 115-year history by processing 865,595 TEU, which is a new milestone for a Western Hemisphere port.
This performance also translates to a year-on-year increase of 3.6%, according to the Port of Los Angeles data.
Meanwhile, loaded imports reached 427,208 TEU, reflecting a slight decline of 2.4% compared to January 2021, and loaded exports marked a 16% decrease year-on-year, with 100,185 TEU.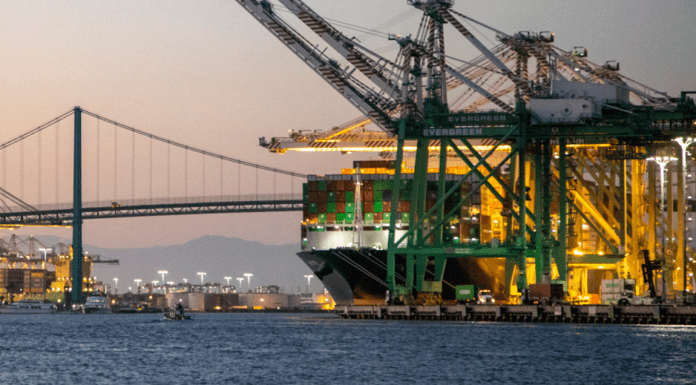 Exports have now declined in 35 of the last 39 months in Los Angeles, according to the port's statement.
Empty containers rose to 338,202 TEU, which translates to a growth of 21.4% compared to last year's figures, mainly driven by the continued heavy demand in Asia.
"Our record-breaking January reflects the great efforts of our longshore workers, truckers and terminal operators as we continue to focus on additional operational efficiencies in the months ahead," commented Gene Seroka, Port of Los Angeles executive director.