The Santos Port Authority (SPA) has received the presentation of four companies for the deployment of a long-range wireless network of the Long Range (LoRa) type for application in Internet of Things (IoT) in the Brazilian port.
Particularly, the presentation of the solutions was proposed by Teltex Tecnologia SA, Next Level Telecom Ltd, Kore TM Data Processing Data Ltd. and Movttel Participações Ltda.
The studies are an outcome of SPA Public Call Notice No. 01/2021 which was launched in January and aims to obtain the best market, engineering and legal conditions for the implementation of the ability to connect devices and objects through a digital network (IoT resources).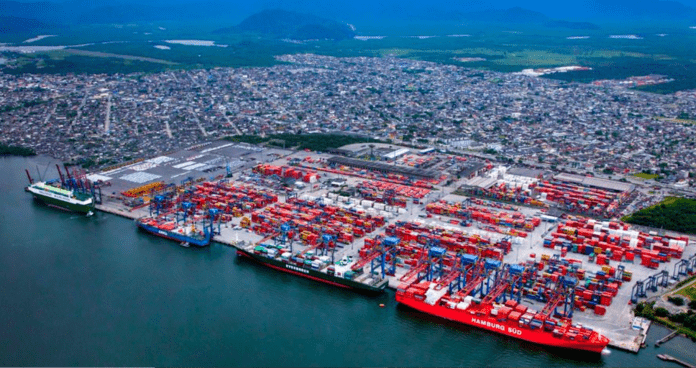 The initiative will benefit the Port of Santos as it optimises port logistics, providing efficiency, safety, speed, accuracy, connectivity and cost reduction, according to the announcement.
"With this initiative, SPA intensifies its position as a promoter of technological innovation in the Port of Santos, for possible use by the Port Authority itself and the terminals", said the CEO of SPA, Fernando Biral.
Meanwhile, IoT technology has potential in port infrastructure with improved management, helping to reduce congestion at peak loads, in addition to property and work security applications, logistics solutions and optimisation of resource consumption.
This technology has demonstrated features to facilitate the mobility of containers, monitoring and control of time and access, equipment activation, control of machines such as cranes, or even preventive maintenance.