SM Merchant Marine plans to use proceeds from its planned initial public offering in the second half of 2021 to expand its vessel and container fleets.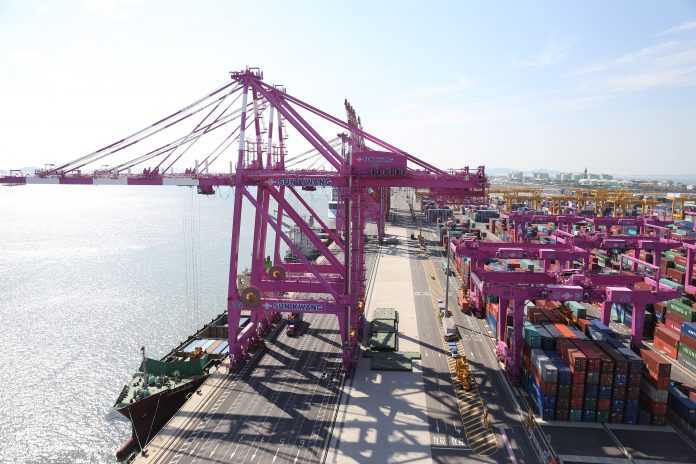 The company plans to continue expanding its intra-Asia reach by joining the K-Alliance, a code-sharing arrangement involving South Korean liner operators' intra-Asia services. Due to this, the company wants to order new containers.
Furthermore, SM Merchant Marine's core fleet is composed of two feeders, three Panamax units and two Post-Panamax units, bareboat chartered from Korea Asset Management Corporation and Kukje Maritime Investment Corporation (Kmarin) with second-hand purchases and newbuildings.
Company CEO Park Kee Hoon said that SM Merchant Marine is considering both second-hand purchases and newbuildings, having recently purchased the 2009-built 4,228TEU Arguello from Borealis Maritime for US$37.5 million. SM Merchant Marine also operates five chartered vessels, taking its total capacity to 56,970TEU.
SM Group chairman Woo Oh-hyun told a press briefing on 10 May that the company will continue to provide more shipping capacity for South Korean exporters amid the well-documented capacity crunch. Woo pointed out that the 6,500TEU SM Ningbo has been deployed on an extra loader Transpacific service, scheduled to depart Busan on 30 May.
In 2020, SM Merchant Marine's revenue was up 8% to KRW847.9 billion (US$780.04 million) and achieved a net profit of KRW95.59 billion (US$87.94 million), reversing a KRW53.34 billion (US$46.17 million) net loss in 2019.