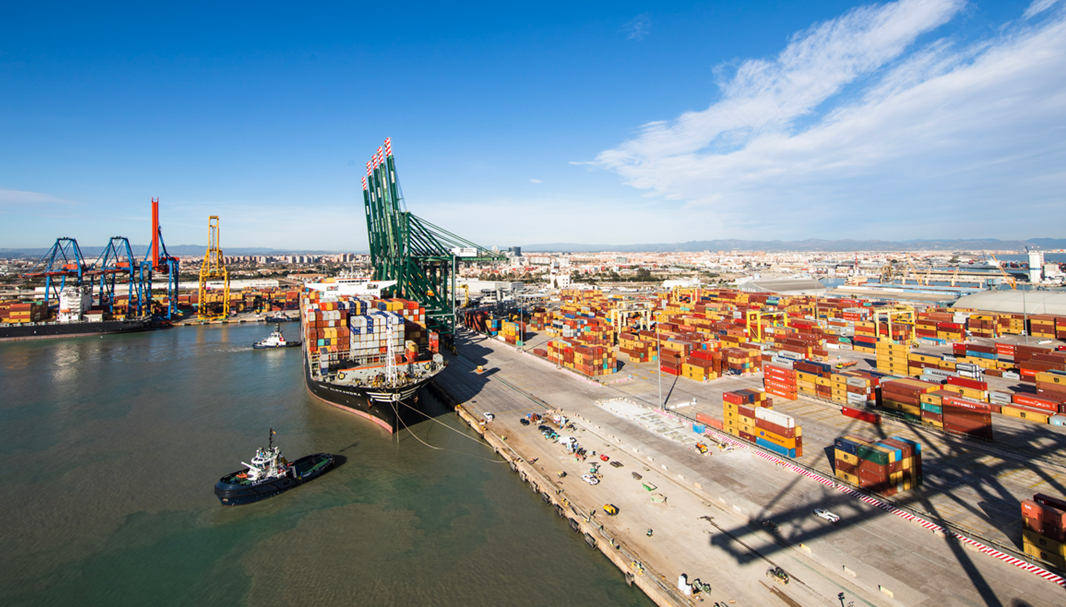 In the first ten months of the year, there was a fall in the number of containers entering and leaving Valencia port, especially in the transshipment sector.
According to data from the Statistical Bulletin of the Port Authority of Valencia (PAV), between January and October, a total of 4,336,957 TEUs have been moved through the Spansih port, translating to a 7.7% decrease from the same period last year.
Additionally, the total traffic of goods up to the month of October was over 67.72 million tonnes, which represents a decrease of 4.5% compared with the same period in 2021.
The biggest drop occurred in the transshipment segment. Full transshipment container volume has fallen by 14%, having been moved to other Mediterranean ports.