Wan Hai Lines' chairman has authorised a US$1 billion budget for "asset acquisition and disposal", as the Taiwanese liner operator appears to prepare for fleet expansion.
The budget authorisation was announced at a shareholders' meeting on 20 July, chaired by Wan Hai's general manager Tommy Hsieh and independent director Lai Rung-nian.
Hsieh and Lai explained that due to the recent frequent changes in service routes, tonnage providers' demands for higher charter rates and periods, it was necessary to seek the chairman's authorisation to set aside a substantial sum to take advantage of business opportunities.
The company is primarily an intra-Asia carrier but with the recent spike in freight rates, has launched solo Transpacific and Asia-South America services.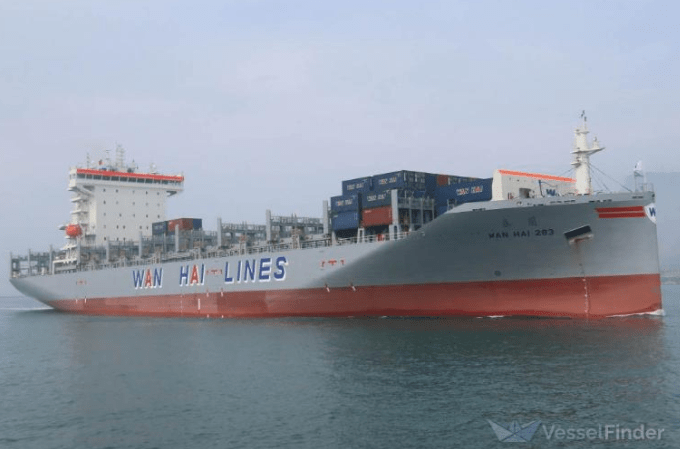 In 2020, Transpacific volumes accounted for just under 22% of Wan Hai's revenue, but this has nearly doubled to 40% in 2021 to date. Initially, Wan Hai offered Transpacific services by purchasing slots from other carriers, but illustrating how quickly markets can change, Hsieh pointed out that in June 2020, the company chartered seven ships of varying capacities to meet rising cargo demand.
Last year, Wan Hai earmarked US$360 million to acquire second-hand ships and bought 11 vessels from the resale market; these vessels were mainly deployed to Transpacific services.
Mid-year, Wan Hai launched a solo Asia-US East Coast service and expanded its Asia-South America service. Citing data from Maritime Port Bureau, an agency under China's Ministry of Transport and Communications, Hsieh and Lai said that at the start of 2021, Wan Hai shipped at most 200TEU of Taiwanese exports to the US; this has grown to 1,700TEU presently.
Like many of its peers, Wan Hai is in the newbuilding arms race. Wan Hai's orderbook includes twenty four 3,013TEU and 3,055TEU ships at Japanese ship builders Japan Marine United Corporation and Nihon Shipyard; nine 13,100TEU and 13,000TEU ships at Samsung Heavy Industries and five 13,200TEU ships from Hyundai Heavy Industries.
The company is also awaiting delivery of eight 2,038TEU ships from CSSC Huangpu Wenchong Shipbuilding between now and 2022.