China's Wenzhou continues to build overseas container shipping links, with SITC Container Lines launching a service connecting the port to the Philippines.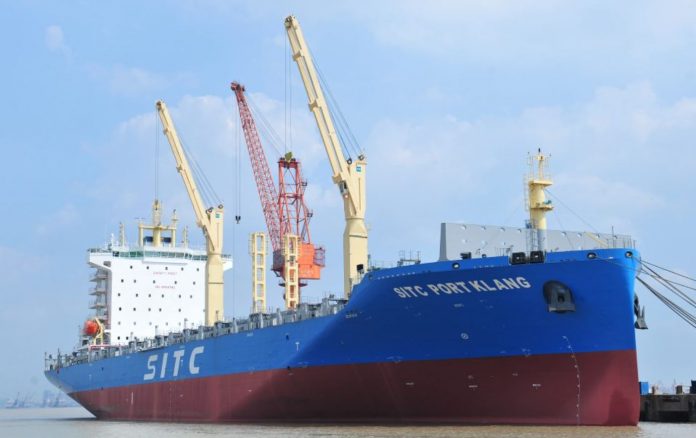 On 1 May, the 2,700TEU SITC Port Klang departed Wenzhou with containers bound for Subic, Manila North, Cebu and Makassar in the Philippines. This is Wenzhou's seventh overseas route so far and is part of the Belt and Road initiative.
SITC said that it will take just four days for its ship to reach the Philippines, providing fast and efficient seaborne transport for goods from southern Zhejiang, western Zhejiang, and northern Fujian province to and from the Philippines.
Located on the extreme south east of Zhejiang Province, Wenzhou port connects to the East China Sea and is a natural estuary for a deepwater port. Annual container throughput used to be just under 600,000TEU but Wenzhou's port authority hopes to change that.
In 2020, Wenzhou's container throughput achieved a historical first with more than 1 million TEU. In Q1 2021, Wenzhou port handled 227,200TEU, a 43% year-on-year increase. Of these containers, foreign trade accounted for 61,800TEU, an increase of 21%.
While the development of new routes was interrupted by Covid-19 in 2020, China's subsequent economic recovery in mid-2020 saw the resumption of feedering between Wenzhou and the larger Ningbo-Zhoushan port, as well as the creation of more international connections to Wenzhou.
In July 2020, SITC began an Indonesia service linking China's Wenzhou port with major Indonesian ports.
In November 2020, Russian liner operator FESCO launched a Wenzhou-Vladivostok service, deepening the co-operation between Russia and China as part of the Belt and Road.
SITC Port Klang Credit Schulte Marine Concept