The ongoing container disruption in the Port of Yantian, caused by the Covid-19 outbreak, has already blocked a larger number of containers than the number of boxes that were unable to move due to the Suez Canal blockage by Ever Given, according to the container shipping analyst, Lars Jensen.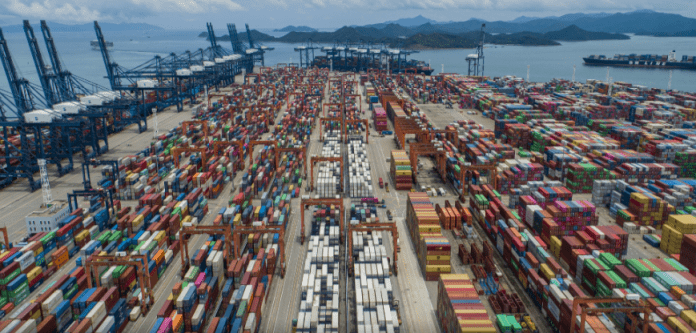 During the 14 days of Yantian port congestion, the port has been unable to handle approximately 357,000TEU, while Suez Canal blockage was impacting a daily flow of 55,000TEU for six days, which translates to a total of 330,000TEU. Additionally, the impact of the Port of Yantian situation is still ongoing, while there are also significant effects on Nansha and Shekou ports.
"Putting some ballpark numbers on the Yantian impact helps to put into perspective that shippers should not underestimate the magnitude of the coming ripple effects," pointed out Jensen in its LinkedIn post.
In the meantime, Hapag-Lloyd has announced the following additional omissions at the Port of Yantian on its Transpacific services, aiming to "minimise vessel idle time and port congestion."

The German carrier noted that the situation remains fluid and the aforementioned port omissions are subject to change.
Lars Jensen, CEO of the Danish shipping consultancy company, Vespucci Maritime, added that once the ports return to normal operations, "we should expect a surge of cargo – at least to the degree there are even vessels available to handle this."
This in turn will cause ripples of potential congestion at the destination with a lag time of some two to five weeks, according to Jensen, who concluded, "there is the issue of the disruption of empty flows back into South China to contemplate as an additional ripple effect."