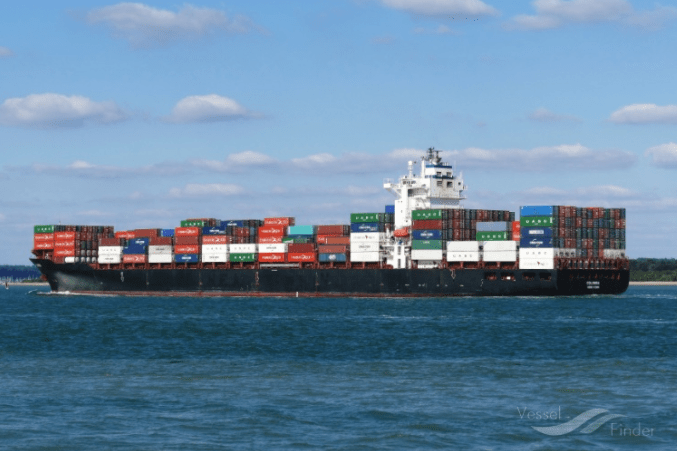 China's largest domestic container carrier, Zhonggu Logistics, will launch its first overseas route, a China-Vietnam service, on 20 March.
The China-Vietnam 1 (CV1) service will call Shanghai, Ningbo, Ho Chi Minh and back to Shanghai, and marks Zhonggu's first step to opening an international shipping service. Two sister 1,912TEU ships, Zhong Gu Dong Hai and Zhong Gu Huang Hai, will be assigned to the service.
Addressing concerns amid a well-documented shortage of containers, Zhonggu said that anyone who books slots on the service will be guaranteed equipment and that return transport for empty containers can be arranged.
Container volumes from South East Asia have been growing because US-China trade tensions caused manufacturers to shift some production from China to Vietnam.
Zhonggu is now the 13th largest liner operator, with 171,459TEU of total capacity, comprising 36 owned ships and 80 chartered ships. The company now has an orderbook of 17 vessels of 74,740TEU, including sixteen 4,600TEU ships commissioned at Jiangsu New Yangzijiang Shipbuilding and China Merchants Jinling Shipyard (Nanjing) in February.
Zhonggu was listed on the Shanghai Stock Exchange on 25 September 2020 after an initial public offering that raised CNY1.5 billion (US$214 million). Despite its listed status, Zhonggu's chairman, Lu Zongjun, retains control over the company.
Established in 2003, Zhonggu focused on Chinese domestic routes. Early in 2021, Lu announced plans to start an overseas service as part of business development.
In 2018, Zhonggu incorporated a subsidiary in Singapore, Zhong Gu Shipping (SIN), in response to China's Belt and Road initiative and "going out" strategy, with the aim of expanding into Southeast Asia.
Zhonggu is predicting a 2020 net profit of between CNY980 million (US$150 million) and CNY1.05 billion (US$161 million), up by between 14% and 22% from 2019.
Martina Li
Asia Correspondent