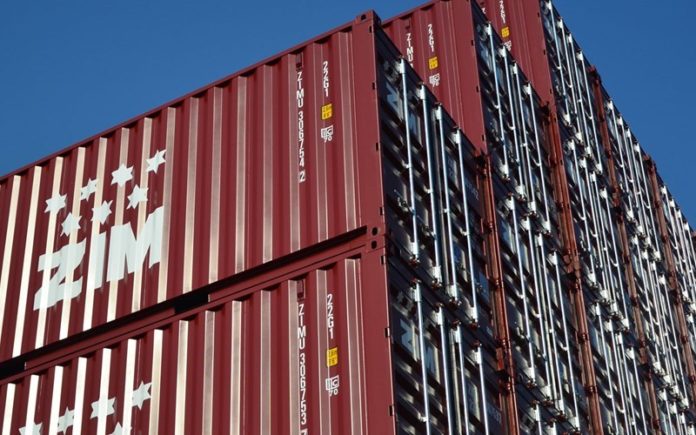 Israeli container carrier ZIM has announced total revenues of US$7.15 billion for the first half of 2022, increased by approximately US$3 billion from revenues in the first half of the last year.
The main reason for this significant growth is the high container freight rates, according to ZIM, which also reported first half operating income (earnings before interest and taxes, EBIT) of US$4.01 billion, compared to US$1.84 billion for the first six months of 2021.
Additionally, the company almost doubled its net income for the same period, reaching US$3.05 billion.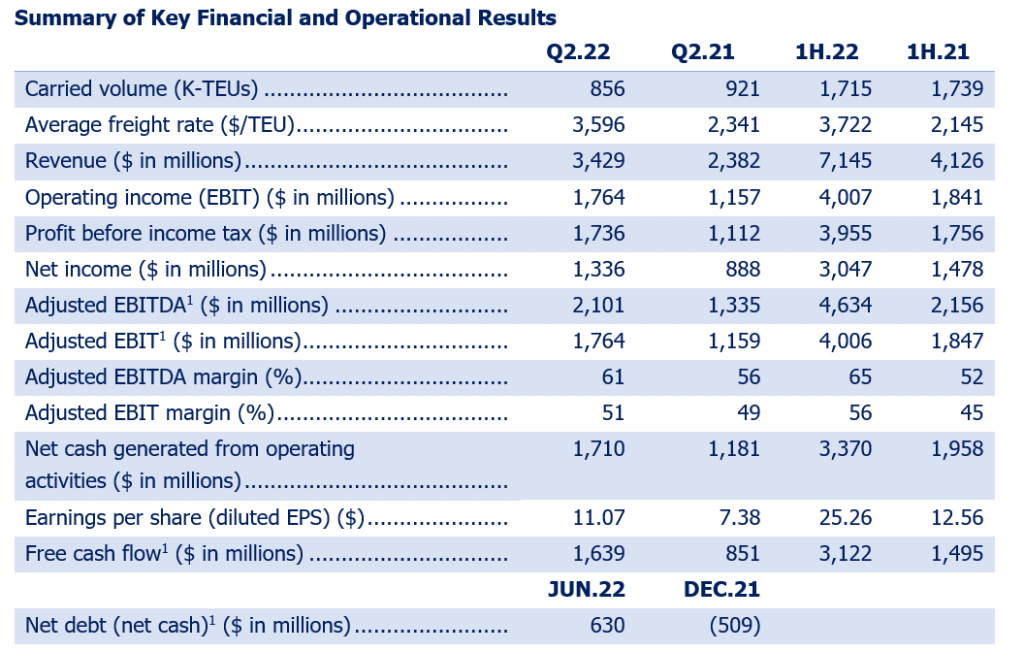 Eli Glickman, ZIM president & CEO, commented, "We reported strong Q2 results, including net profit of US$1.34 billion, as well as our best ever first half-year results with standout margins, among the highest of our liner peers. During this period, we maintained our strong execution, agility and commitment to profitable growth as we continue to advance ZIM's position as an innovative digital leader of seaborne transportation. Due to our conviction in ZIM's ability to earn sustainable long-term profits, we are increasing our quarterly dividend payout from 20% to 30% of quarterly net income, allowing shareholders to benefit from our strong results even more directly on a quarterly basis. Importantly, at the same time, we maintain our dividend policy, according to which shareholders may receive up to 50% of annual earnings."
At the same time, ZIM's adjusted EBITDA (earnings before interest, taxes, depreciation and and amortisation) was US$4.63 billion and adjusted EBIT was US$4.01 billion, while the carrier's net cash generated from operating activities reached US$3.37 billion for the first half of 2022.
Meanwhile, ZIM carried more than 1.7 million TEU from January until June 2022, translating to a slight decrease compared to the same period last year. However, the average freight rate per TEU was much higher in the current year at US$3,722, compared to US$2,145 for the first half of 2021.
"Over the past several weeks, we have seen a gradual decline in freight rates, including in the transpacific trades, despite continued port congestion and resilient demand, driven by macroeconomic and geopolitical uncertainties," said Glickman.
He went on to add, "Our global niche approach is centered on successfully identifying attractive growth opportunities and adjusting our fleet size dependent on changing market conditions. A prime example of this has been the growth in our car carriage activities, growing from one vessel operated two years ago to 10 car carriers operated today. We believe that this approach will continue to serve us well as the market is expected to normalise from peak levels."
Glickman concluded, "Despite the backdrop of various challenges, based on our strong performance in the year to date coupled with spot and contract rates that remain highly profitable, we are reaffirming our 2022 guidance, which would mark another year of record earnings and profitability."
ZIM upgraded its previously provided guidance for the full-year 2022 and expects to generate adjusted EBITDA of between US$7.8 billion and US$8.2 billion and adjusted EBIT of between US$6.3 billion and US$6.7 billion.