COSCO Shipping has increased its stake in the Piraeus Port Authority (PPA) by 16%, after an exchange event for the Letter of Closing II Arrangements was agreed on 25 October.
Earlier in October, the Hellenic Republic Asset Development Fund (HRADF), a member of the HCAP Group, completed the transfer through Athens Stock Exchange of the 16% stake of PPA S.A. to COSCO Shipping (Hong Kong) Co., Limited.
COSCO Shipping now owns a 67% stake in PPA. The Chinese company initially invested in Piraeus in 2016, when it acquired a 51% holding in PPA for €280 million (US$324.5 million) under a privatisation deal.
The Chinese shipping giant has paid the HRADF an additional €88 million (US$102 million) for its extra shares, according to a statement.
In the meantime, HRADF collected plus additional €11.87 million (US$13.76 million) in accrued interest, as well as a letter of guarantee of €29 million (US$34 million).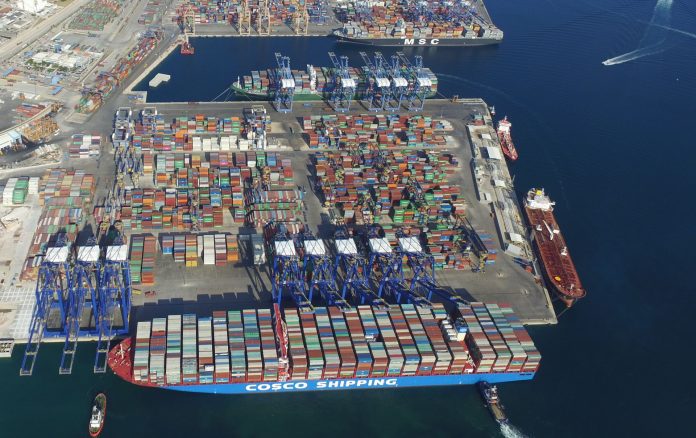 The transaction followed the amendment of the concession agreement between the Greek State with the port authority and its ratification by the Greek Parliament.
Respectively, HRADF and COSCO Shipping signed the amended Share Purchase Agreement (SPA) and the Shareholders Agreement (SHA).
Yannis Plakiotakis, Greek Minister for Shipping and Island Policy, noted that COSCO's investment in Piraeus port is crucial to the local development, the national economy, and the strategic position of Greece.
Meanwhile, Captain Xu Lirong, Chairman of COSCO Shipping, highlighted that the official transfer of shares of the PPA cannot be realised without the unremitting efforts and grand vision of China and Greece.