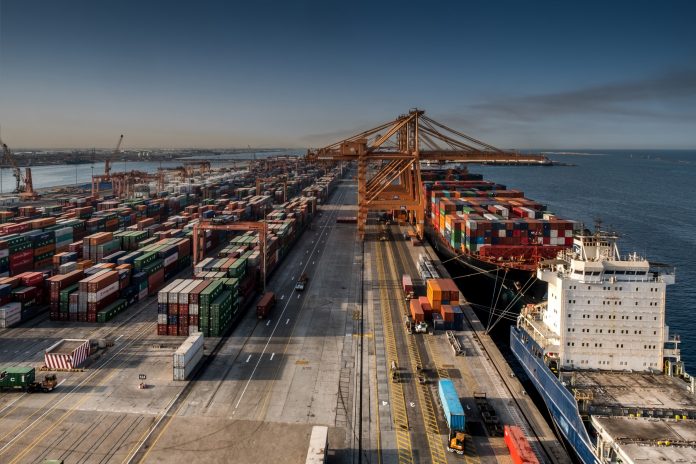 For October 2023, the Saudi Ports Authority (Mawani) announced a 5.31% growth in container handling throughout its ports. A total of 741,905 TEUs were handled, translating to an increase over the 704,486 TEUs handled in the same month in 2022.
The number of exported containers increased by 9.72% in October, reaching 224,822 TEUs, up from 204,903 TEUs in the same month last year. The number of imported containers increased by 5.32%, totalling 226,973 TEUs, up from 215,503 TEUs.
Transshipment boxes increased by 2.12%, reaching 290,110 TEUs in October 2023, up from 284,080 TEUs in October 2022.
Additionally, the Saudi ports successfully handled 627,637 tonnes of general cargo, 4,575,549 tonnes of solid bulk cargo, and 11,415,187 tonnes of liquid bulk cargo.
The ports also received 109,646 vehicles, a 17.13% increase over the previous year's total of 93,611 cars. Maritime traffic increased by 5.46%, with approximately 1,062 ships compared to 1,007 ships in October 2022.
However, the overall tonnage in October decreased by 5.90%, totalling 24,973,667 tonnes of goods, compared to 26,539,845 tonnes during the same month in 2022. Food tonnage decreased by 34.61%, falling to 1,609,345 tonnes.