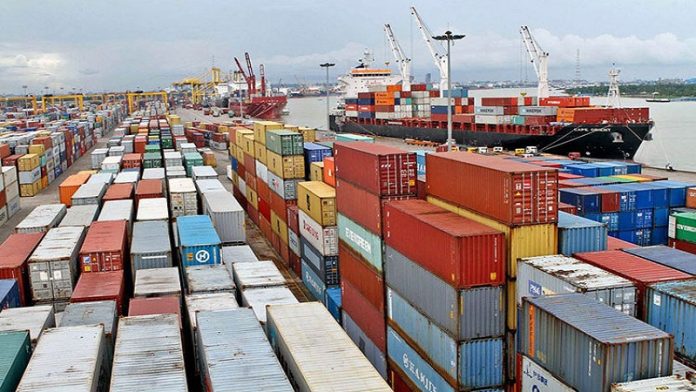 With a significant fall of mainly the import cargo and also the outbound one, the Chittagong port is set to slip down from three million TEU club this year due to global trade disruptions linked to the war in Ukraine.
This year, the prime seaport of Bangladesh will face a significant fall in its productivity, as the government curbed imports in the face of a severe foreign currency shortage.
Even a significant fall in container carrying costs could not salvage the import as the government cut imports that are deemed unnecessary.
Officials say the port's productivity depends on the pace of export and import trade in the country which saw serious disruptions since Russia invaded Ukraine in late February.
In 2021, the Chittagong port handled a total of 3.214 million TEUs registering a 13.19% growth, compared to 2.8 million TEUs in 2020. On the other hand, during the current year, the port handled 2.603 million TEUs.
Shippers say the port's total handling capacity is now 53,518 TEUs while during the last couple of months only around 30,000 TEUs remained at the port yards. This is a sign of how significantly fell the port's handling of export, import, and empty containers handling.
Shippers note that long queue of ships at the port's outer anchorage was common at the Chittagong port while its jetties always remained full. However, the outer anchorage of the port nowadays hardly sees any container vessel waiting for berthing while jetties remain empty frequently as imports fall.
As container handling at the port fell significantly, handling at the inland container depots has also lessened.
Nurul Qayyum Khan, president of the Bangladesh Inland Container Depots Association (BICDA), said both the export and import container handling at the depots fell by 25% to 30% during the last couple of months.
"We expect both the export and import will rise in January," he pointed out.
Abdus Salam Murshedy, a Member of Parliament and the president of the Exporters Association of Bangladesh, said the global recession and the war in Ukraine have serious impacts on the country's export and import trade.
He noted that Chittagong port's performance has a reflection of a significant fall in external trade of the country. "A change may come in the New Year provided the war ends," he highlighted.
---
Sharar Nayel
Asia Correspondent