In the face of a prolonged crisis in sending export cargoes, Bangladeshi shippers have decided to persuade larger vessel owners to operate direct service from Chittagong port to the ports in US and Europe to face the challenges.
The crisis is created due to the capacity crunch of feeder vessels, and congestion at regional transhipment ports, and also berthing delay at Chittagong port, which caused a stockpile of over 14,000 export laden containers at the inland container depots (ICDs).
The leaders of the Bangladesh Garment Manufacturers and Exporters Association (BGMEA), the top exporting group of the country, held a meeting on Sunday with leaders of the Bangladesh Freight Forwarders Association (BFFA) to find a way out and to work together to resolve the hurdle the merchandising sector is facing.
The two associations have also decided to hold meetings with diplomats from major export destinations – US and Europe – seeking buyers' forum's help to influence the shipping companies to deploy more vessels in the route, and request the government to strengthen state-owned Bangladesh Shipping Corporation to launch long-route and feeder vessels.
BGMEA vice president, Rakibul Alam Chowdhury believes there is no other way to resolve the present crisis without launching Chittagong to US and Europe direct services. "Any 9 to 10 metre draft vessels can be deployed to carry the Bangladeshi export containers from Chittagong avoiding the transhipment ports," he said.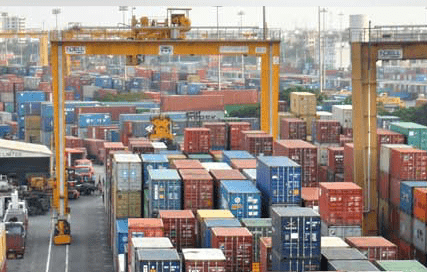 Chowdhury added that day by day the situation at Singapore, Colombo, and Port Klang is deteriorating thus uncertainty is being created when the export backlogs in Chittagong can be cleared.
He said the BGMEA will sit with junior shipping minister Khalid Mahmud Chowdhury on Tuesday (6 July) seeking government level intervention to resolve the crisis immediately.
"Otherwise, we will have to stop production because now we do not have enough space to keep goods as ICDs are overflowing. Trucks waiting for up to five days there to unload," he commented and went on to point out, "That is also raising transportation costs and a shortage of trucks to carry import containers from the port is also being created."
Meantime, with hefty handling of export and import containers in June, Chittagong port's container handling reached 3.09 million TEU, a 3.1% growth year-on-year, in the fiscal year 2020-21, which ended on 30 June.
In the last month of the fiscal year, the port handled 63,770TEU of export laden containers, 119,692TEU of import loaded containers and 61,179TEU of empty boxes.