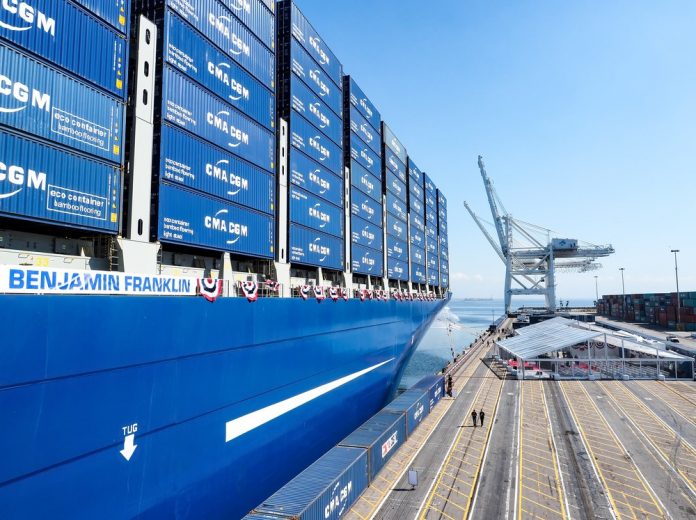 A few years ago, it would seem impossible that Maersk will be in third place in the ranking of the world's largest container lines, but according to current data, this will be the reality of the industry in the next years.
French ocean carrier CMA CGM is on track to overcome the Danish shipping company and become the second-largest container carrier in terms of vessel container capacity.
The current box capacity of the Maersk fleet stands at 4,149,918 TEUs with a 15.2% market share, while CMA CGM holds 12.8% of the market with 3,514,318 TEU capacity.

According to Alphaliner data, CMA CGM has the second-largest orderbook after MSC, while Maersk has not invested as heavily as its competitors in newbuilding container ships. In particular, CMA CGM expects to add 1,211,371 TEUs to its overall fleet capacity from its current orderbook which includes 117 ships, while Maersk will enhance its capacity with only 404,800 TEUs from 33 new vessels.
Therefore, if there are no drastic changes in newbuilding orders from the two shipping giants, the Marseille-based ocean carrier is expected to climb to the second place, once it receives its new vessels.
It is known that Maersk has decided to proceed with an integration strategy in recent years, so the company may have willingly stepped back on the newbuilding programme to focus more on other areas and activities. So far, that strategy doesn't seem to have paid off for the Copenhagen-based company. It will be interesting, however, to see if Maersk will continue to follow that strategy or decide to make some changes after the weaker financial results.