CMA CGM has signed a five-year partnership agreement with the French government space agency, the National Centre for Space Studies (CNES) to identify, design and develop solutions to serve shipping, logistics and the space industry.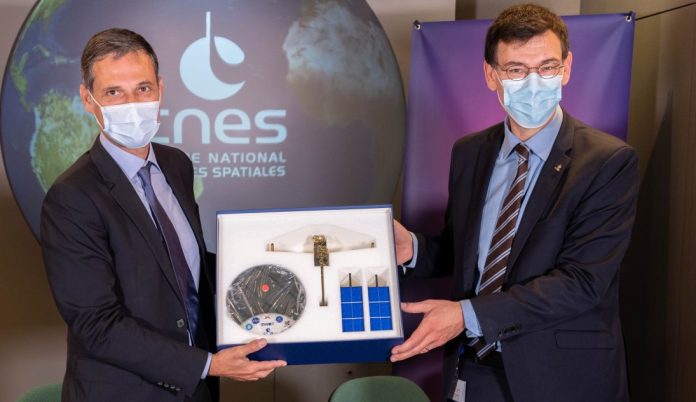 Under the agreement, CNES and CMA CGM's experts will be focusing on a range of topics including smart ship routing, the maritime energy transition, upgrading of port activities and infrastructures and contributions of the space sector to the logistics optimisation.
Under their partnership agreement, CNES and the CMA CGM Group, both members of the French Maritime Cluster, will be working with start-ups and small and mid-size enterprises (SMEs) and relying on their entities charged with supporting business development and start-ups (ZEBOX, CMA CGM Venture and Connect by CNES), as well as on CMA CGM's research and development (R&D) teams, according to a statement.
These focus areas were defined through Connect by CNES, the space agency's initiative to put its expertise to work in helping firms develop innovative products and services leveraging space technologies and solutions.
Analysis has concentrated on seeking ways of exploiting space data and services to enhance mobility management in the maritime sector.
This approach ties in with CMA CGM's ambition, according to the announcement, to forge partnerships outside the shipping industry and offer solutions to build the shipping and logistics of the future for its customers and to preserve the environment.
"This unique partnership will cement our innovation strategy, enabling us to benefit from technologies developed by CNES, be it to optimise our operations or to support our energy transition," commented CMA CGM's Chairman & CEO, Rodolphe Saadé.