CMA CGM has confirmed the reshuffling of two services in different markets, one in the China to India trade and the other a regional East Mediterranean service, in April and early May.
The French carrier will reorganise its existing AS6 service connecting Central and South China with the Indian Subcontinent, effective from 29 April with the 9,400TEU Beijing departing from the Port of Shanghai.
AS6 will be running as an individual loop (instead of a Pendulum service), adding Pipavav and Colombo call on Eastbound leg. "These additional calls will further enhance our service network, providing customers an exclusive direct service from Nansha to Pipavav and Colombo," said CMA CGM.
The port rotation of the updated AS6 service will be Shanghai – Ningbo – Shekou – Nansha – Singapore – Port Klang – Nhava Sheva – Pipavav – Karachi – Colombo – Singapore – Hong Kong – Shanghai.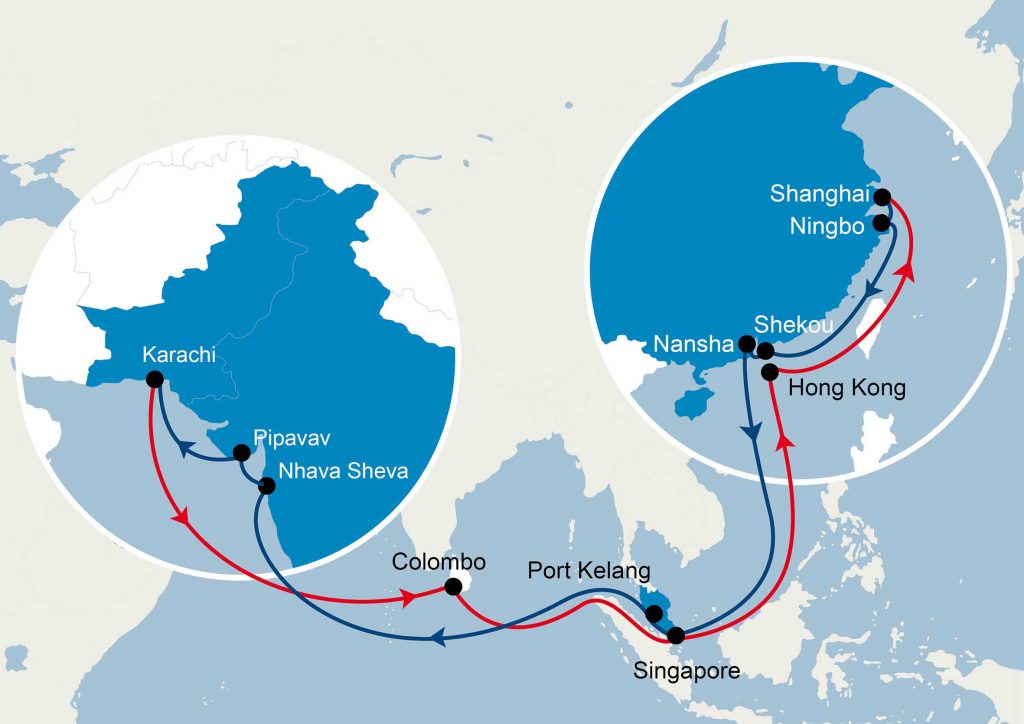 CMA CGM has also announced changes in its EMBX Short Sea service to Russia Black Sea. The updated EMBX – East Med Black Sea Express will start on 6 May from the Port of Malta.
CMA CGM will deploy two vessels of 900TEU nominal capacity on the service, which will have the following rotation: Malta – Izmir – Novorossiysk – Piraeus – Ambarli – Gemlik – Izmit – Intramed ports – Malta. The service's frequency given by the Marseille-based line is 10 days.
"This sustainable option is aiming at fostering your worldwide connection to Izmir and Novorossyisk," commented CMA CGM, which has mentioned the following ocean transit time references: Malta to Izmir in three days, Malta to Novorossyisk in seven days, Novorossyisk to Piraeus in three days.