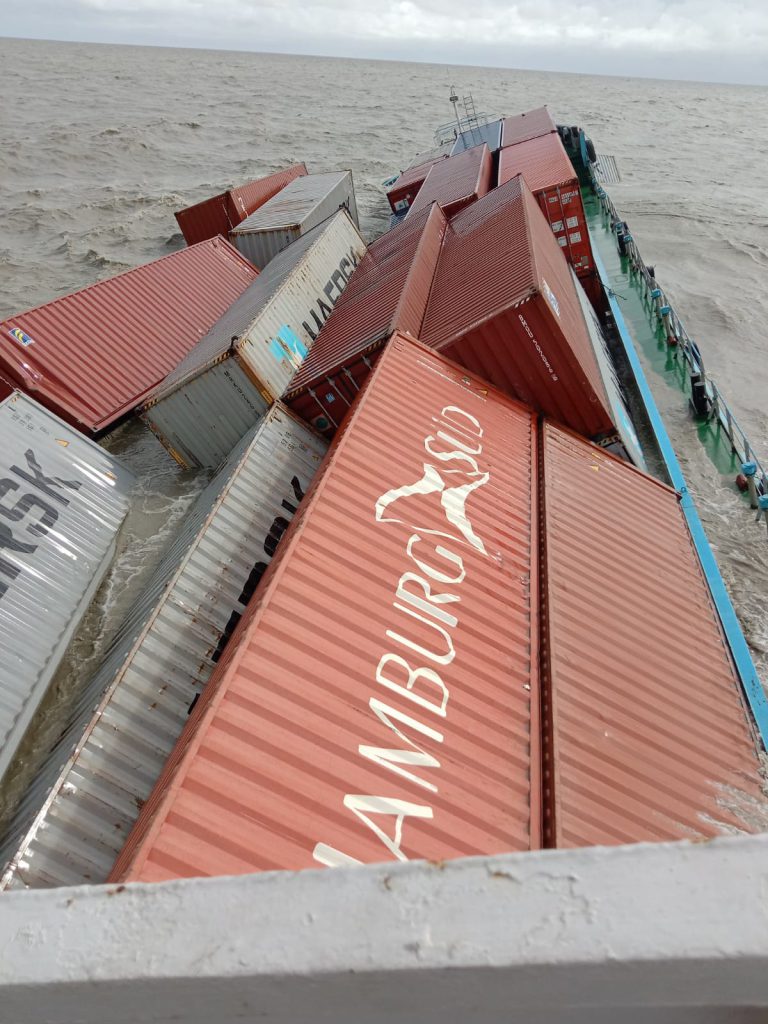 A boxship carrying 96 TEUs of containers sank during an intra-Bangladesh route from the port of Chittagong to the Pangaon Inland Container Terminal in Dhaka.
Officials said the 140 TEU capacity vessel namely Pangaon Express, bareboat chartered to Sea Glory Shipping, was imperilled at the Bhasan Char area.
Captain Faridul Alam, deputy conservator of Chittagong Port Authority, said the vessel is party submerged and three containers fell into water and other containers are susceptible to overboard situation because of excessive list.
The crew members are rescued and sheltered on board a boat hired by the charterer.
A technical team of Dolphin Marine, engaged by the charterer, is trying to transfer containers to another vessel.
Captain Faridul Alam said after the weight of Pangaon Express is lightened by shifting some containers, attempts will be taken to refloat it and shift it to repair dock.
The Chittagong Port Authority in a notification on 6 July said the ship Pangaon Express sank and a number of boxes fell into the water. The authority cautioned the ships crossing the area to maintain the highest carefulness.
Jahir Jewel, managing director of Sea Glory Shipping, charterer of the ship, said the vessel experienced high storm wind and tide and faced huge rolling thus submerged partially.
The Chittagong Port Authority in a letter to the Sea Glory Shipping asked to take fast recovery and rescue action of the vessel.
Sources; Container News