The Canada-headquartered container vessel owner and operator, Seaspan has forward fixed contracts, extending current lease terms for 17 container ships with COSCO SHIPPING Lines.
The vessels, representing approximately 117,700TEU, were previously scheduled to conclude current charters with COSCO for two vessels in 2021, 13 vessels in 2022, and two vessels in 2023, which have now all been extended for a three-year term beginning at the end of their current charter period.
Over the course of the charter terms between 2023 and 2027, these contracts will generate approximately US$700 million of gross contracted cash flow, according to a statement.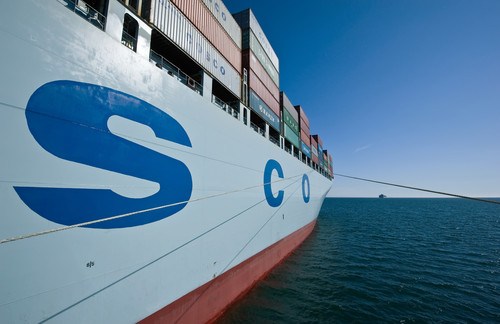 "The immediate result of forward fixing is that we have a very limited number of vessel redeliveries in 2022 and 2023," said Bing Chen, chairman, president and CEO of Seaspan.
"The mutually beneficial approach implemented to meet COSCO and other strategic customers' strong demand has contributed to the stabilisation of the market and facilitated our customers' competitiveness and successes in serving their end customers," added Bing Chen.
Additionally, Seaspan has announced that it has entered into agreements with a major shipyard for two 12,000TEU newbuildings.
The new vessels are anticipated to be delivered during the fourth quarter of 2022, and upon completion will enter long-term charters with an undisclosed global liner.
The charters include purchase options for the boxships at the conclusion of the initial charter terms and any renewal term expirations thereafter.
Bing Chen commented, "We are very pleased to continue facilitating our customer's growth by providing the most efficient newbuilds to be delivered in Q4 2022."
Source: Vy Khang (Container-news)