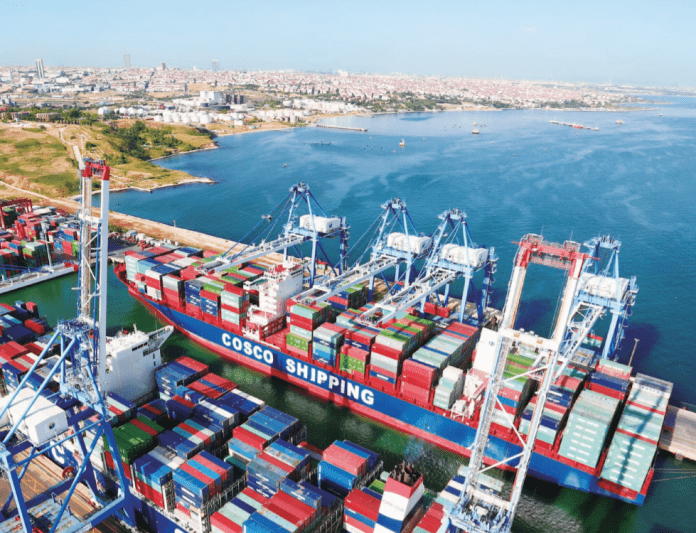 Chinese port operator COSCO SHIPPING Ports reported that its total throughput in September rose by 7.9%, compared with the same month last year, reaching around 9.3 million TEUs.
From the start of the year, COSCO SHIPPING Ports has seen more than 77.83 million TEUs in its ports and terminals worldwide, translating to a slight increase of 0.6%.
In September, the throughput at terminals in the Bohai Rim and overseas regions continued to perform relatively well in recent months, posting a year-on-year growth of 5.6% and 7.5% in September.
At the same time, throughput at terminals in the Yangtze River Delta, Pearl River Delta and Southeast Coast grew year-on-year by 5.9%, 7.1% and 12%, respectively, mainly driven by a recovery in trade volume to European and the US markets.
In addition, benefitting from growing trade between Southwestern China, ASEAN, and RCEP member states, throughput at Beibu Gulf Port recorded a strong increase of 18.6% year-on-year in September.
Additionally, the operator noted that its China portfolio was upwards by 8.1% year-on-year in September, while overseas portfolio rose by 7.5%. Last but not least, the company's subsidiaries were down by 1.4%, while non-subsidiaries were up by 12.4% year-on-year.
Sources: Container News