The Chinese shipping line, China United Lines (CULines) has increased the supply of shipping space on several services in July to face the increased global container demand.
CULines will upgrade its Asia Europes Express (AEX) service in July, which, according to the company, has been widely praised by the market after it was recently upgraded to a bi-weekly service.
The company has expanded the AEX service scope and added direct service from Asia to London Tilbury in the United Kingdom.
The maiden voyage of the upgraded AEX service is scheduled on 8 July, with the following port rotation: Shanghai – Ningbo – Nansha – Yantian – Tilbury – Rotterdam – Hamburg – Antwerp – Shanghai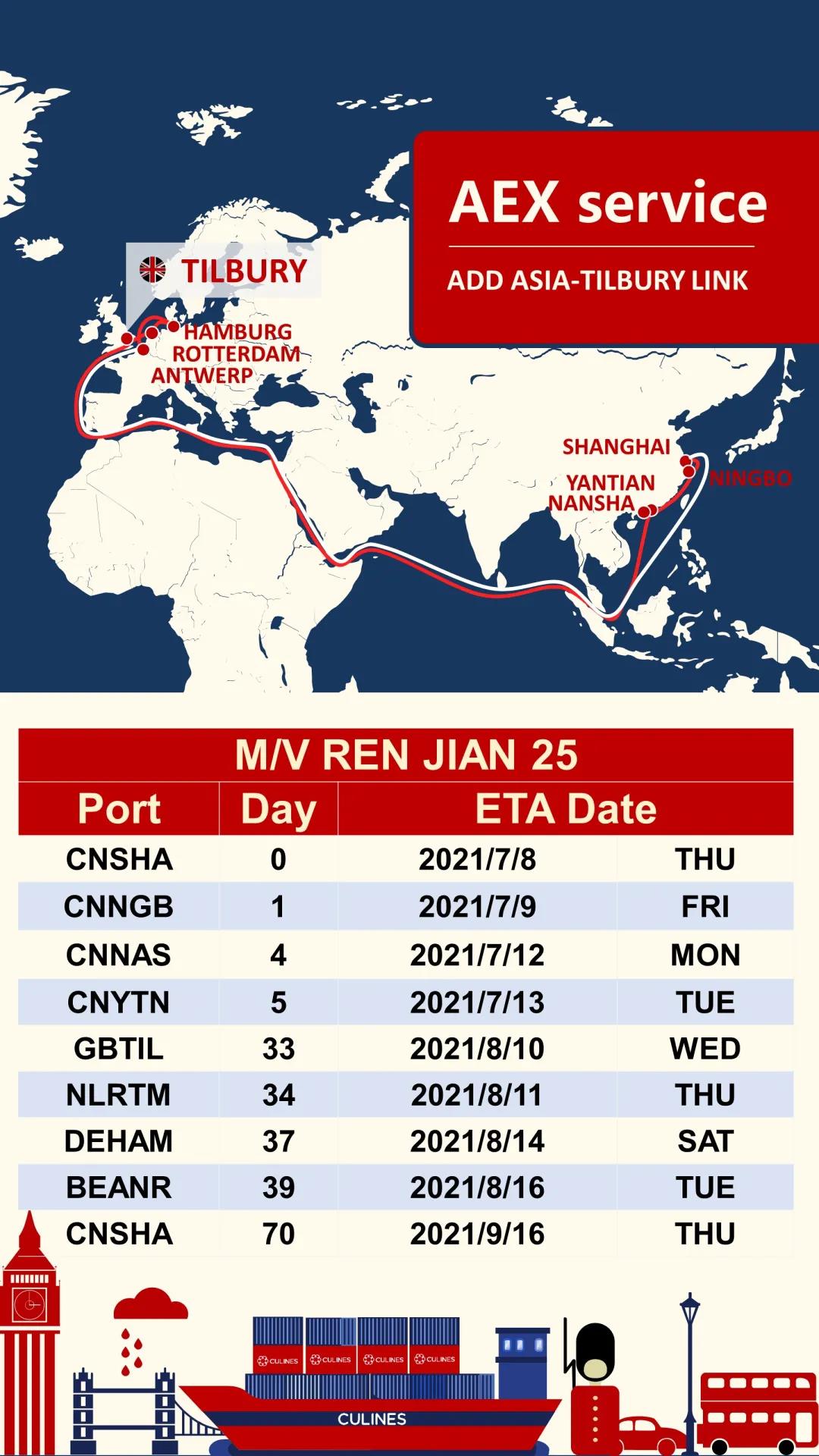 In addition, CULINES will start the third voyage of CBS service in July, which will directly link Ningbo to Santos.
"Customers in Hong Kong, Taiwan, Haiphong and Ho Chi Minh can transit their cargos via Ningbo to Santos, Brazil," said the Chinese carrier in its announcement.
CULINES and COSCO Shipping Specialized Carriers are cooperating on this product with the COSCO Shipping Honor being deployed on the service.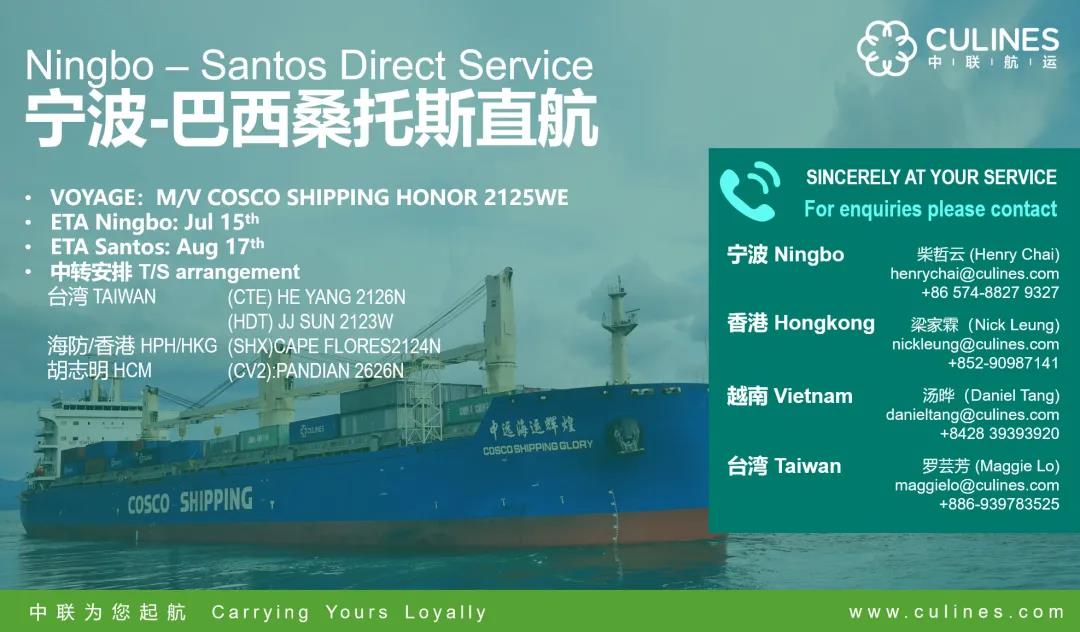 Furthermore, CULines has announced the launch of its new China – Philippines service (CPX) with the first voyage being scheduled for today (2 July) from the Port of Qingdao. The port rotation of the CPX service is Qingdao – Shanghai – Ningbo – Manila North – Manila South – Qingdao.
The Shanghai-headquartered shipping firm said that with the new service it aims to further expand its network in Asia and provide a new channel for foreign trade enterprises in northeast China to export to Manila.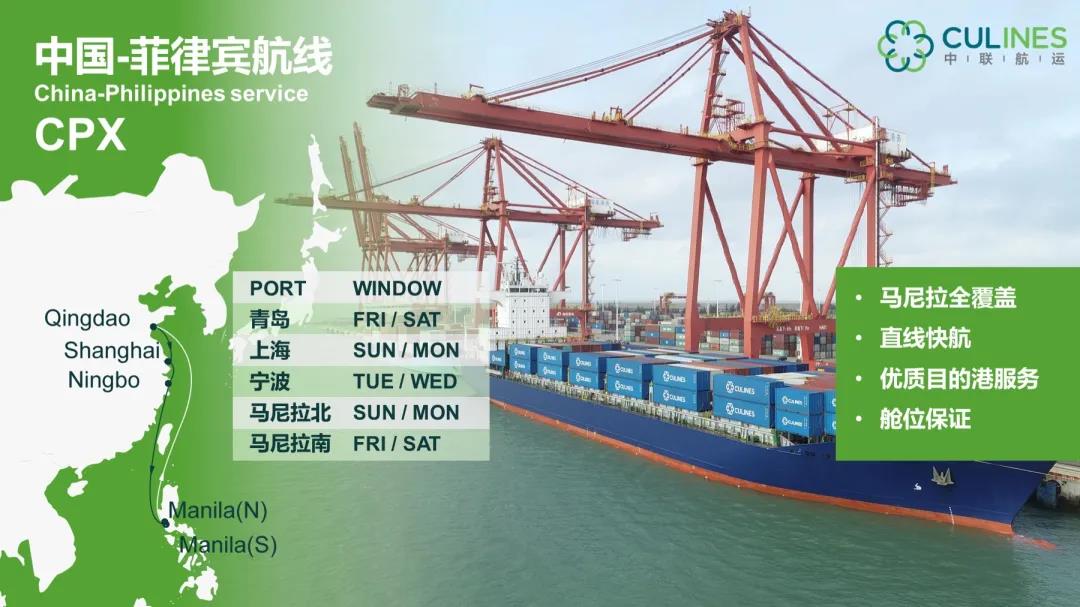 Moreover, CULines plans to add a new Qinzhou-Thailand line (CT3) service, which is anticipated to commence on 15 July.
This service will be cooperated by the Seoul-based container line, CK Line, by swap slots and it is expected to help the customers in Haiphong, Qinzhou and South Channel for cargo exports.
The port rotation of the CT3 service will be Hong Kong – Qinzhou – Haiphong – Bangkok – Leam Chabang – Qinzhou – Hong Kong.