Ever Given, which blocked the Suez Canal in late March, has begun its journey from the Suez Canal to the Port of Rotterdam after more than three months.
Following a formal agreement between the owners and the insurers of the 20,388TEU vessel and the Suez Canal Authority, the ship has been allowed to leave the major canal in Egypt.
"Following the conclusion of a formal agreement with the Suez Canal Authority, the vessel and its crew have departed The Great Bitter Lake in the Suez Canal," the Japanese shipowner of Ever Given, Shoei Kisen Kaisha, confirmed in a statement.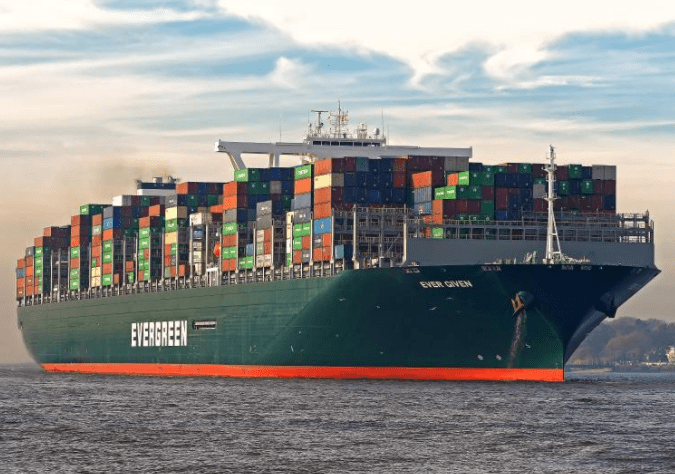 The level of compensation has not been disclosed, but Wall Street Journal has mentioned that the figure stands at US$200 million.
It is important to note that the Suez Canal Authority began the negotiations, claiming more than US$900 million, while the initial offer of Shoei Kisen Kaisha was US$150 million.
The Ultra Large Container Vessel (ULCV) is now sailing towards the Port of Rotterdam, carrying more than 18,000 containers on board and the next call will be at the Port of Felixstowe in the United Kingdom.
Ever Given will proceed, firstly, to Port Said in Egypt, where a dive survey of the vessel will be completed.
"Subject to approval from the vessel's classification society, the American Bureau of Shipping (ABS), the vessel will then complete its voyage to the next port where its cargo will be discharged," said a spokesperson for Shoei Kisen Kaisha.
The journey to Rotterdam could take about 15 days, as the container ship will likely have to sail at a slower pace due to damage sustained from the Suez Canal grounding, according to Jai Sharma, a partner at Clyde & Co, a law firm that represents companies and insurers with over US$100 million in cargo on the vessel and estimates the total value of goods on board to be over US$600 million, according to CNN report.