Evergreen Marine Corporation achieved a TW$16.17 billion (US$567.13 million) net profit for Q1 2021, reversing the TW$733.15 million (US$24.24 million) net loss in Q1 2020.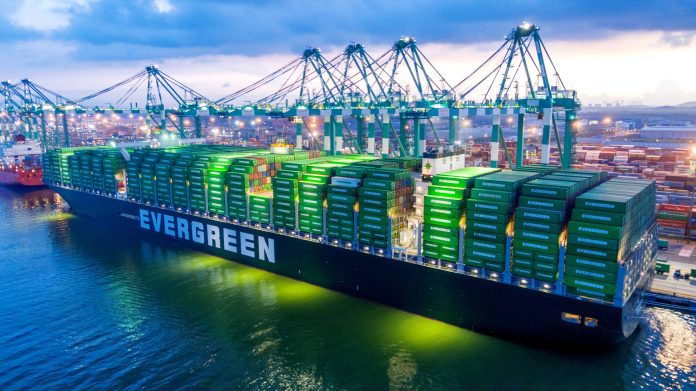 Revenue was up 35% to TW$64.69 billion (US$2.27 billion), according to preliminary unaudited figures disclosed on 6 May.
Despite concerns that the grounding and subsequent detention of the Evergreen-operated Ever Given in the Suez Canal would hurt the Taiwanese liner operator's earnings, the company's management emphasised that there is sufficient insurance to cover cargo claims.
Evergreen president Eric Hsieh said at a recent conference that several container ports, especially in the US West Coast, are congested, and the situation is difficult to alleviate. This, and the slow return of empty containers, ensures that equipment demand still exceeds supply.
Expecting the equipment shortage to persist until the traditional peak season in Q3, Hsieh said that Evergreen expects "good results this year" as freight rates on the Transpacific and Asia-North Europe continue to set new highs.
Hsieh had stated that Evergreen is optimistic about the US and European economies and consumer demand there will fuel container shipping.
The National Retail Federation estimates that US container imports in Q2 will increase by 26% year-on-year, with no sign of slowing down until August. Retailers' inventory levels reached a 30-year low in January, and restocking will be a key driving force for the container trade.