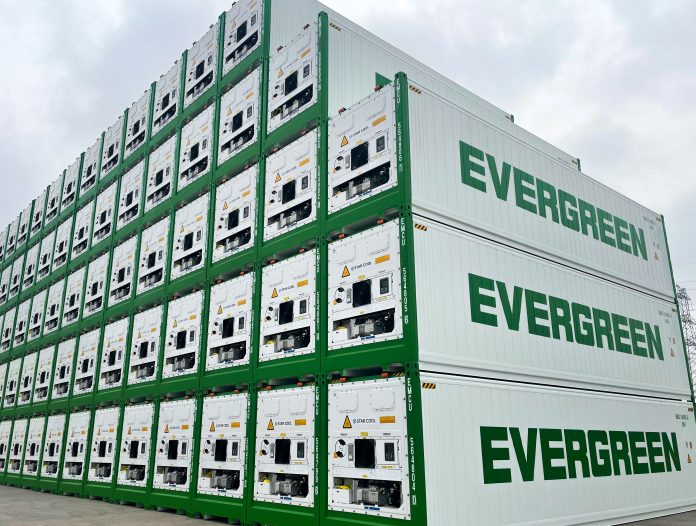 Evergreen Marine Corp. has decided to enhance its latest reefer injection of 1,000 Star Cool Units from Maersk Container Industry (MCI) with a monitoring tool, after a successful year-long connectivity trial of the Sekstant reefer monitoring solution.
"By equipping Star Cool reefers with the Sekstant monitoring solution, we are able to offer our customers even more control over their equipment. We are proud to partner with Evergreen and look forward to continuing to innovate and improve our operations together," stated Anders Holm, director of Global Sales & Service at MCI.
Evergreen first ordered Star Cool reefers from MCI in 2020 and has since continued expanding the Star Cool fleet.
"Energy efficiency is achieved by a proven combination of frequency converter technology and a robust variable speed reciprocating compressor, resulting in optimal control of motor speed based on cooling demand and required air circulation, ensuring an ideal cargo environment while saving energy," said MCI in a statement.
MCI notes there are several benefits to connecting the reefers to the internet, such as remote documentation of the actual carbon footprint on both trip and fleet-wide levels, tracking of the location and condition of each reefer, performance monitoring and optimisation.