An Evergreen Marine Corporation's ship has been quarantined outside Kaohsiung port in Taiwan since 4 September, after five of its 22 crew members tested positive for Covid-19.
The sick seafarers, part of the crew on the 2,800TEU Ever Balmy, have been sent to hospital for treatment, while the remaining crew members have been quarantined on the ship.
Ever Balmy, which serves the intra-Asia lane, was supposed to have departed for Singapore on 5 September. An updated vessel schedule now shows that Ever Balmy will depart Kaohsiung on 8 September and arrive in Singapore on 12 September.
Responding to media queries, Evergreen said that the cause and details of the infections are being investigated by the Central Epidemic Command Center and the company will fully cooperate with the government's epidemiological investigation.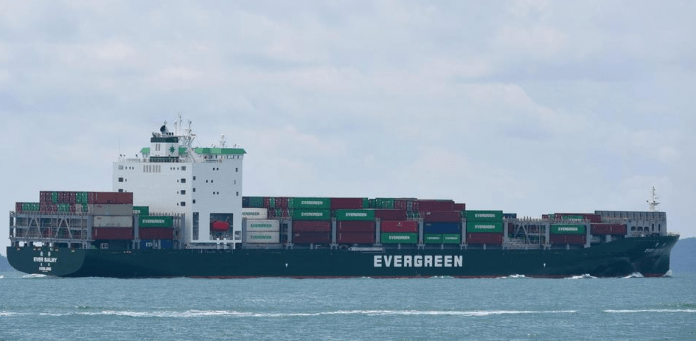 The Taiwanese liner operator stated that except for a few seafarers who have recently boarded the ship, the other crew members on the Ever Balmy did not go ashore for many days.
The shortest time that any of the crew members spent ashore was just over 70 days, and the longest time spent on land by any of the crew members was 300 days.
Evergreen stressed that before boarding the ship, all crew members must comply with strict quarantine and quarantine regulations.
Depending on when the seafarers were vaccinated against Covid-19, they had to be isolated for seven to 14 days in a hotel selected by Evergreen. Following the isolation, they had to test negative for Covid-19 within three days before boarding the vessel. While sailing, the seafarers have to take their temperature thrice a day and record the readings. Crew members also have to take turns to have their meals, in different groups.
After disembarking in Taiwan, crew members must be quarantined for 14 days in accordance with Taiwan's entry regulations.
Martina Li
Asia Correspondent