Just under US$2 billion of UK trade imports will be impacted in the run-up to Christmas if the current ports delays at Felixstowe continue into December according to an analysis by Russell Group, a risk modelling company.
Clothing would be the largest commodity to be impacted by the delays, with operators said to be diverting big cargo ships away from the UK due to a backlog of arrivals piling up at ports.
It comes amid a backlog at Felixstowe, which handles 36% of the UK's containerised freight, as a shortage of lorry drivers causes delays in moving containers.
In Maersk's latest update about Felixstowe situation, the company said, "It is imperative we continue to reduce the empty flows at the port, we will continue to accept merchant haulage returns to other UK ports, with the exception of London Gateway."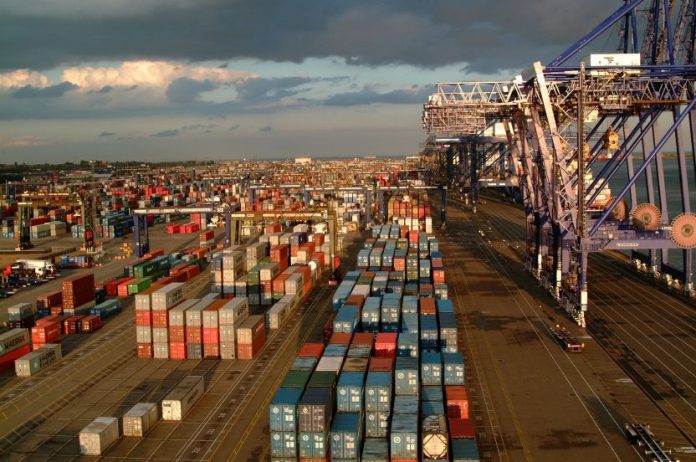 Maersk noted that they are steering reefer equipment into London Gateway to support a smooth equipment flow and meet their evacutation plans. "To avoid negatively impacting the yard density, we continue to offer the sourced additional storage at Tilbury Port," added the Danish container line.
The analysis by Russell shows that many companies with a significant presence on the UK high street would be affected with the British supermarket chain Asda (US$63 million) and multinational retailer Tesco (US$46 million) most exposed to the disruption as they import clothing items.
Department store company John Lewis (US$44 million), French luxury fashion house Chanel (US$41 million) and British multinational retailer M&S (US$41 million) make up the rest of the top five companies exposed to clothing delays.
"The delays at Felixstowe in coping with the pent-up demand should not be a surprise to experienced observers of global trade events, as this is an issue that is affecting major ports from Long Beach to Yantian across the world," commented Suki Basi, CEO of Russell Group.
Felixstowe is one of the UK's largest ports with an annual flow of trade of more than US$9.6 billion, according to Russell Group, which, in the coming weeks, will be monitoring the impact of the disruption on other commodities and companies that rely on Felixstowe – as well as other significant ports around the world – in the run-up to the Christmas holiday season, which is a vital period in the business lifecycle.
"When there is a blockage at any major port, there is disruption across the value-chain for consumers and businesses alike," pointed out Suki Basi.