Busan is becoming increasingly congested and the lack of storage space for export-bound containers in South Korea's main container port has made officials create temporary storage from the hinterland of the West Container Port in Busan New Port.
Outbound containers are usually moved into yards in the port to await loading. However, worsening congestion in the US West Coast ports has disrupted shipping schedules and high volumes of transhipped cargoes from China have meant a relentless arrival of outbound containers.
On 10 October, Busan Regional Office of Oceans and Fisheries and Busan Port Authority announced that a 40,000m² area in Busan New Port's West Container Port will be designated as a temporary holding area for outbound boxes.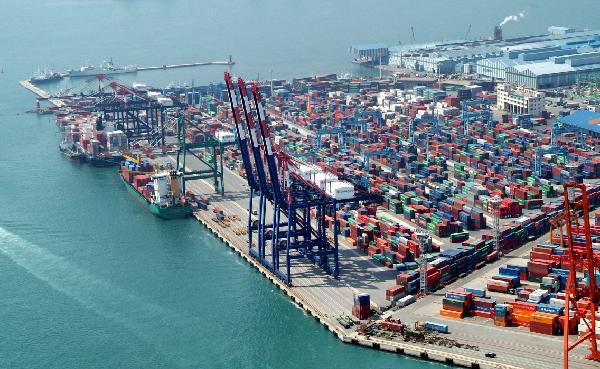 Recognising that the supply chain disruption will persist for some time, Busan Regional Office of Oceans and Fisheries and Busan Port Authority are considering developing a 40,000m² in the Ungdong hinterland of Busan New Port into a permanent cargo container storage facility.
The authorities observed that at all terminals in Busan New Port, the installation rate, which indicates the degree to which containers are piled up in the yard, is approaching 100%, and the period for allowing outbound containers to be brought in is gradually getting shorter.
Until last year, outbound containers were allowed into the yard up to 10 days before the arrival of ships.
However, as these containers continued to accumulate, at the beginning of this year, terminal operators began gradually narrowing the cut-off time.
A spokesperson for HMM, which has a 50% stake in HMM PSA New-port Terminal, one of Busan New Port's terminals, told Container News that due to the container pile-up, at present, all terminals in the port are receiving outbound laden containers three days before the ships arrive.
Martina Li
Asia Correspondent