The DUUS terminal in Port of Hamburg welcomed on 25 October the first container block train of the new service linking Hamburg with China.
The 'Shanghai Express' which is operated by Shanghai Orient Silkroad Intermodal Co. Ltd, commenced from Shanghai, traversed Alashankou in Kazakhstan, Belarus and Małaszewicze in Poland, and finally arrived in Hamburg on Monday.
Fully loaded with fifty 40′ containers, the train departed on its first voyage with clothing, shoes, glassware, automotive parts, photovoltaic equipment, cooking utensils, furniture, lamps and other consumer goods, according to a statement.
Peter Tschentscher, Hamburg's First Mayor, sees the new container train service as further boosting trade relations between the two partners. "Hamburg and Shanghai have been partner cities for 35 years and this new container train service brings Hamburg and Shanghai closer together," he said.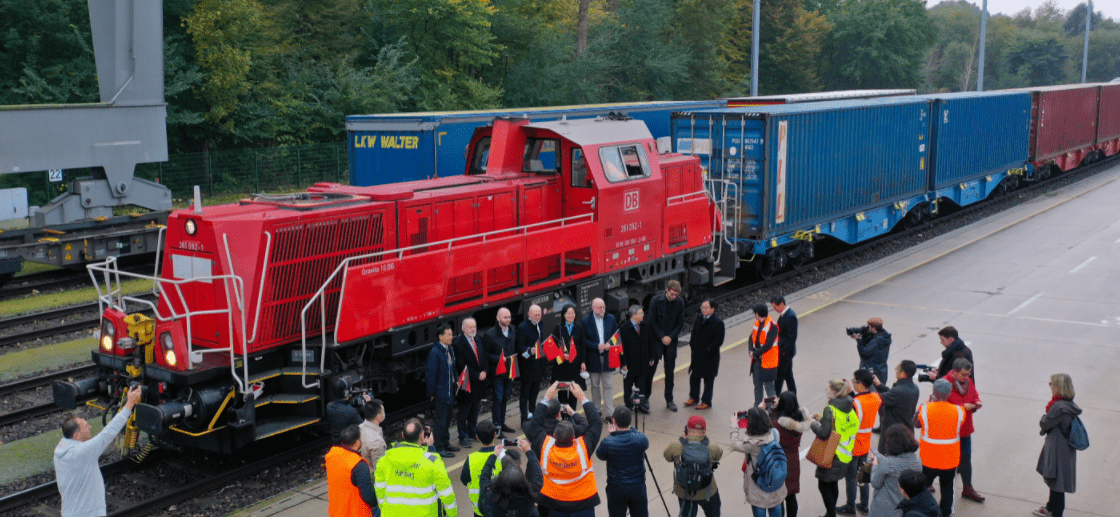 New container train service between Hamburg and China: 'Shanghai-Express' reaches Port of HamburgThe train's first return from Hamburg is expected to reach Shanghai within about one month.
Initially, one train per week will leave for Hamburg. In the long term, however, the frequency is expected to be boosted with between two and three runs per week. Until the end of this year, departures are already fully booked, according to the operator.
In 2020, around 107,000TEU were transported between China and Hamburg by rail, while the port of Hamburg handles around 2.4 million TEU annually in the China trade. "Almost every third container crossing its quay walls is bound for China or originates there," noted the major German port in an announcement.
Last year, over 230 weekly services were marketed between Hamburg and 20 destinations in China. Further connections from Shijiazhuang in the province of Hebei and Wuhei in Gansu have been added this year.