Following the permission by the Canadian Coastguard, all the firefighters and seven members of the crew have now boarded the 4,253TEU ZIM Kingston, which on 22 October lost around 40 boxes at sea and suffered a fire incident off the Canadian coast.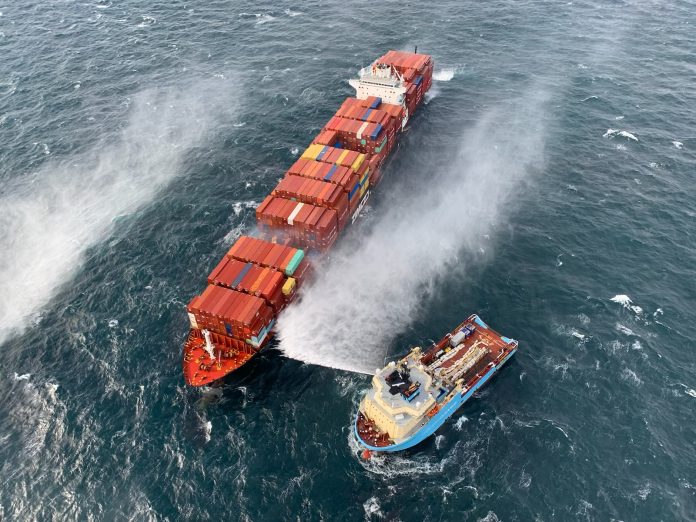 The Expert's Master, in Victoria, Canada is coordinating with the firefighters on board with respect to the assessment of the fire and the elimination of the remaining hot spots, according to a latest update from Danaos Shipping, the owner of the ship.
The Greek shipping company also reports that daily plume modeling conducted by Environment Canada to track the smoke shows that it is dispersing before it reaches populated areas.
"The situation on board is stable and under control," said the Israeli container carrier ZIM, which has chartered the 2008-built boxship, in an announcement on 26 October.